The requirement about picking up spare parts from SA warehouse
SA warehouse has stocked some spare parts in case urgent requirement. After our local engineers submit the application on Xioahouyi System, you can pick them up from there. Before you get formal pick up document, don't go there by yourself. or warehouse can't deal with it.
Procedures
1.Push Local engineers to get formal pick up document like below: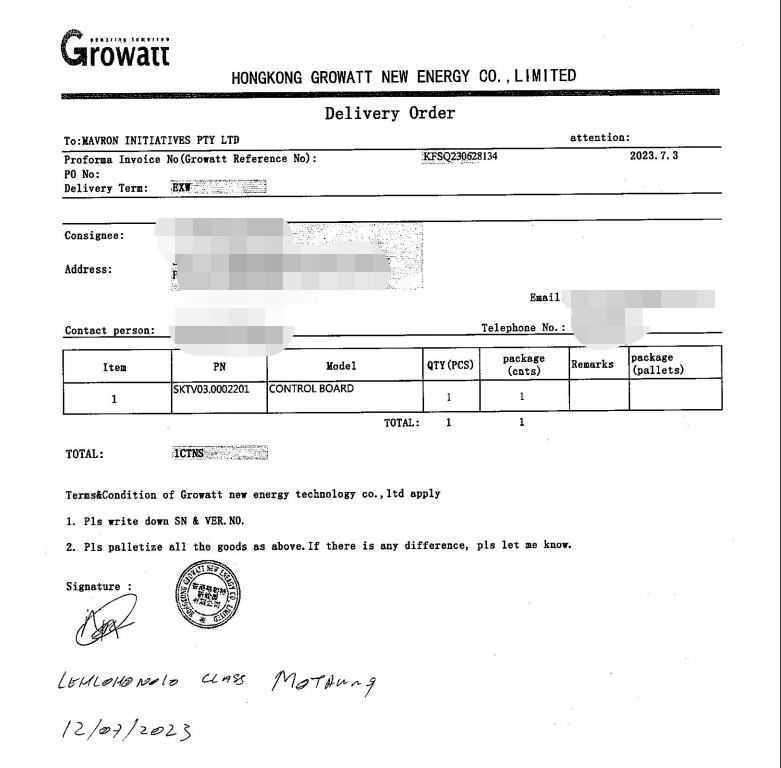 2.Pick up Address
NATCO SA International Transports (Pty) Ltd

9-11 Ayrshire Avenue,

Longmeadow Business Estate,

Edenvale, 1610, Johannesburg, South Africa

Melissa

[email protected]

081 275 8587

3.Courier Company, If you don't want to pick up by yourself, you can contact courier company below, and delivery fee needs to be borne by yourself.
The best solution will be to provide your client with the below details.

They can book directly with the Courier guy and provide me with a copy of the waybill.

Courier Guy - 0861 203 203

Email - [email protected]

Web: https://www.thecourierguy.co.za/