SPH series
SPH is Hybrid inverter that has grid and off grid function
Please note that SPH 3-6K had better not work in parallel. It will cause some issues, and temporary firmware needs to be flashed. If clients insist on parallel mode, 3 pcs in parallel at most . Besides, SPH 3K-6K single phase inverter has no BH model( High batteyr voltage) like SPH 5000TL BH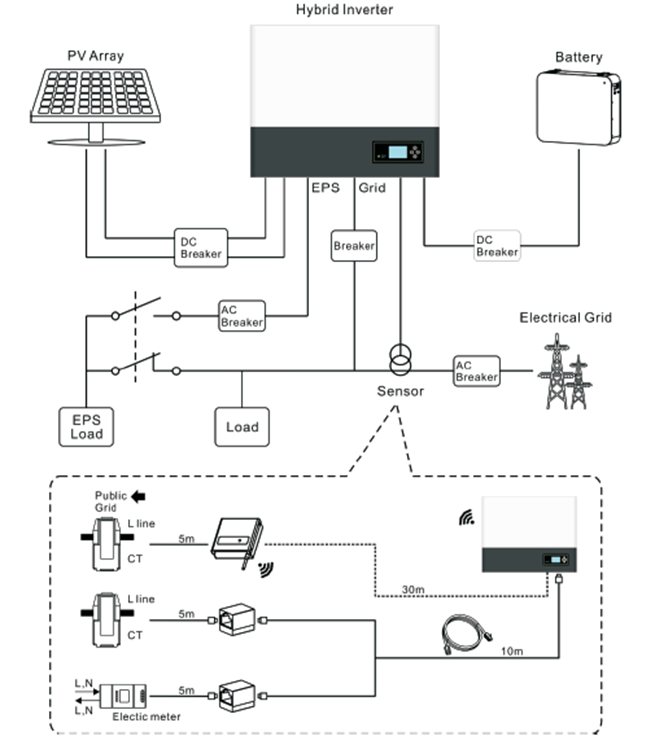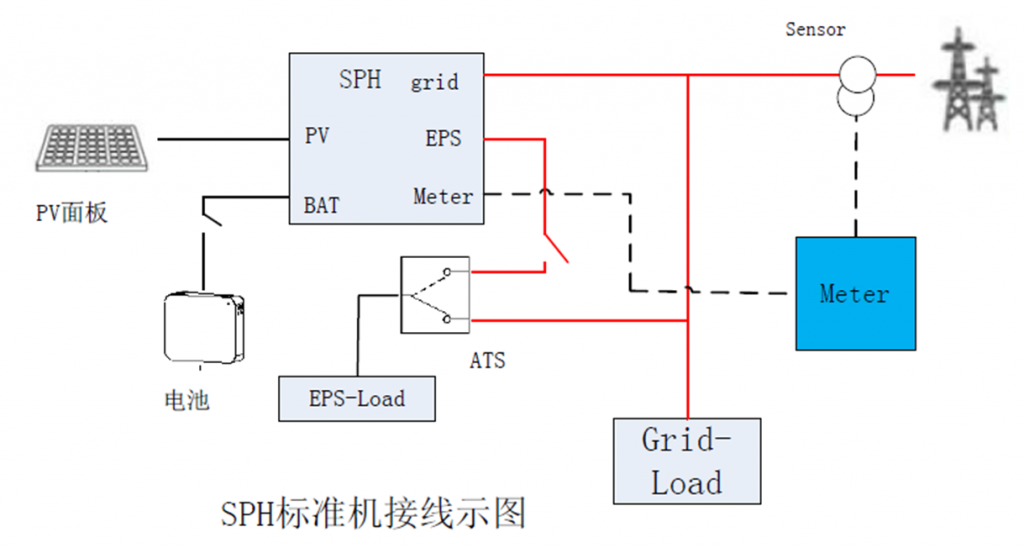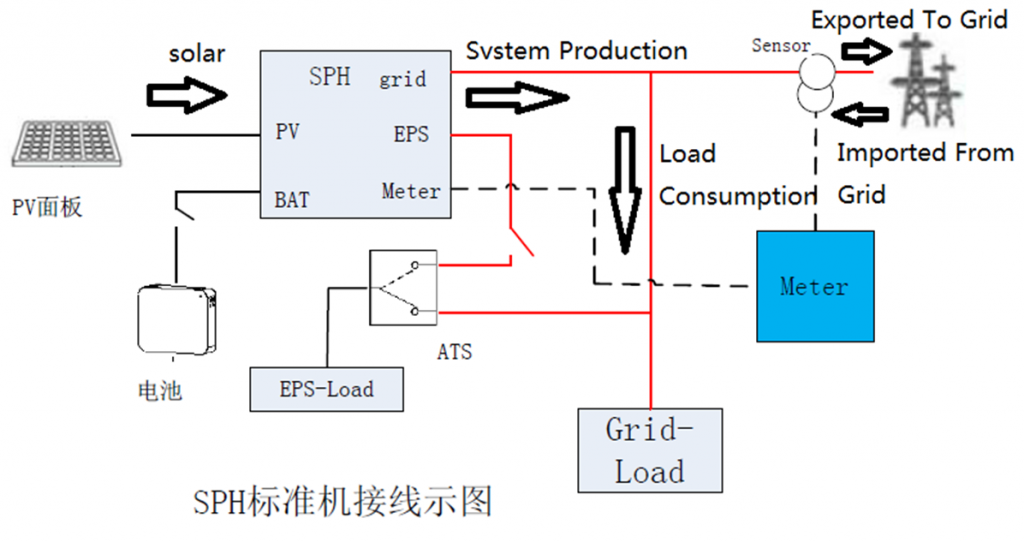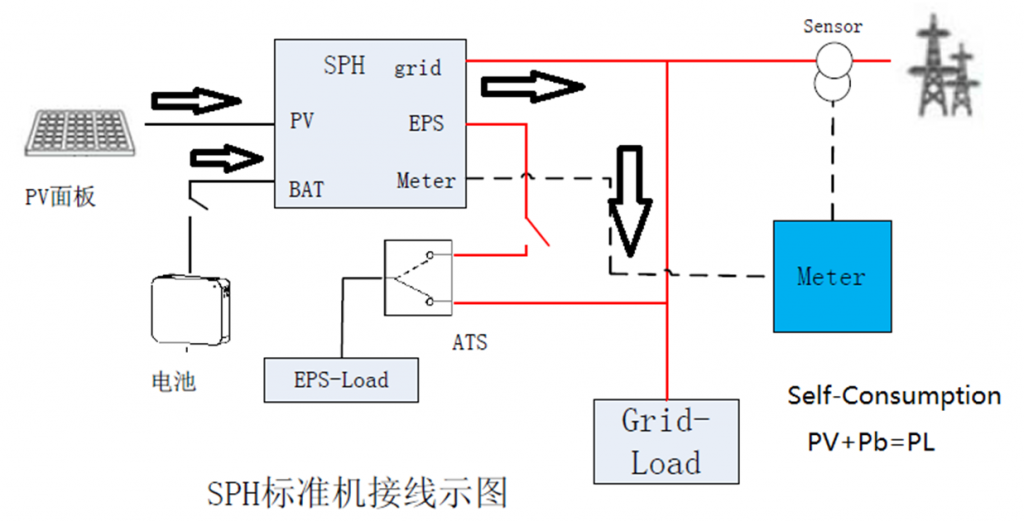 SPH 3-6k single phase Board Introcution
SPH 3-6K have totally same boards, including mainboard, IO board, control board, the unique difference is firmware
IO Board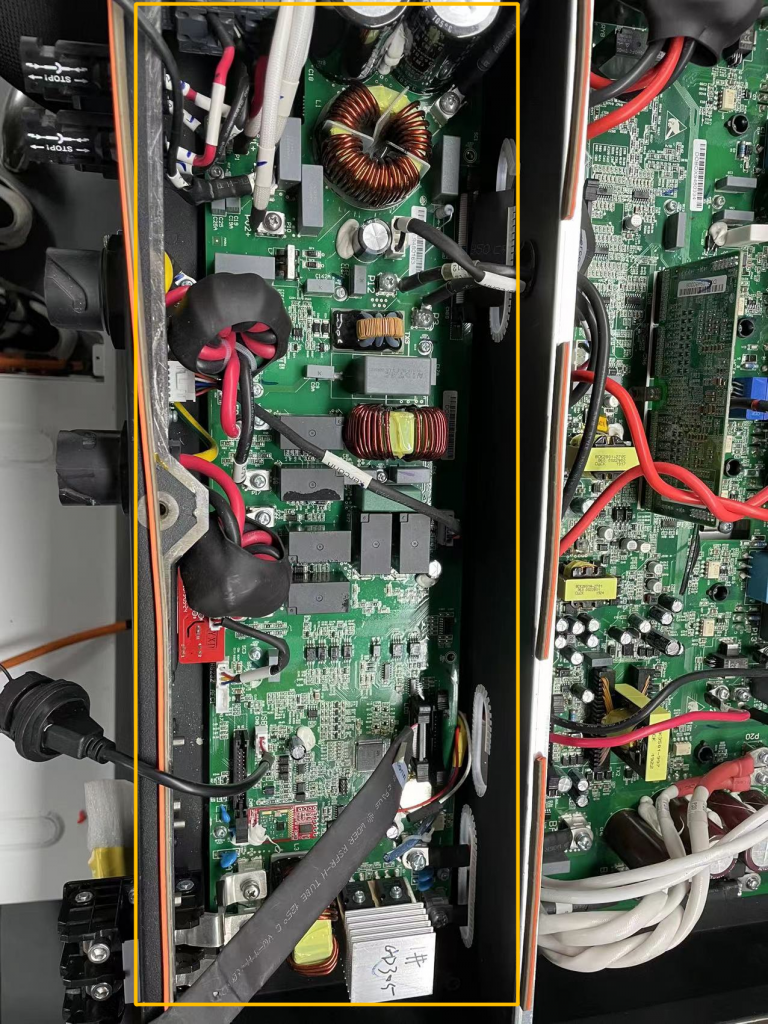 MainBoard
Control Board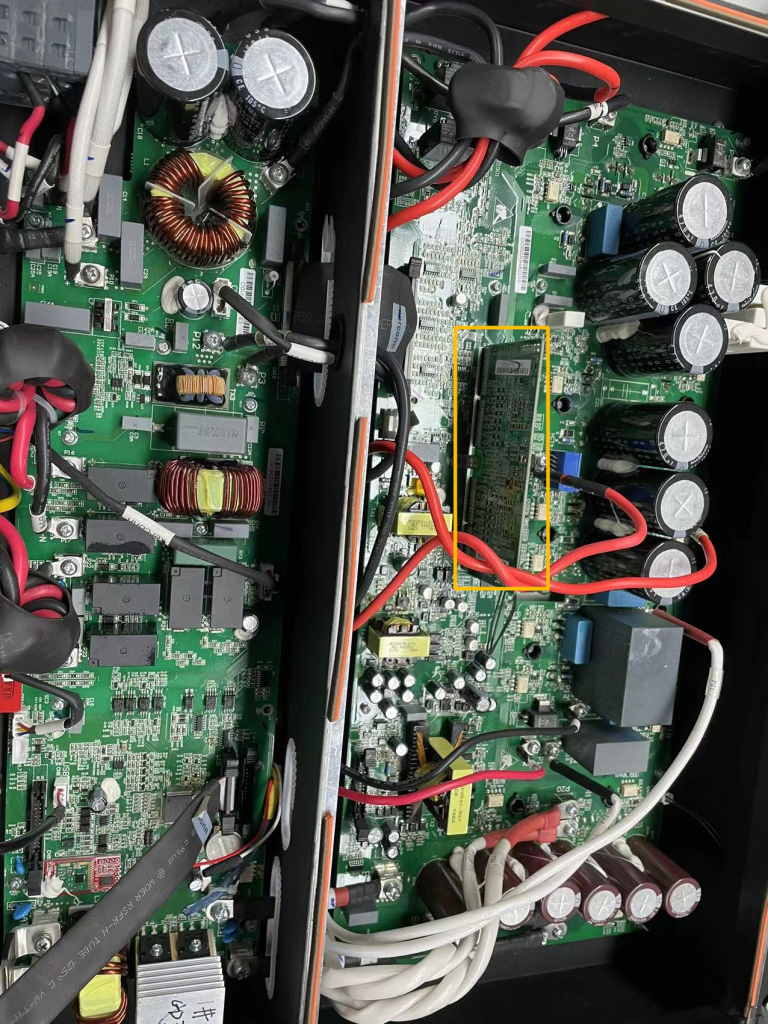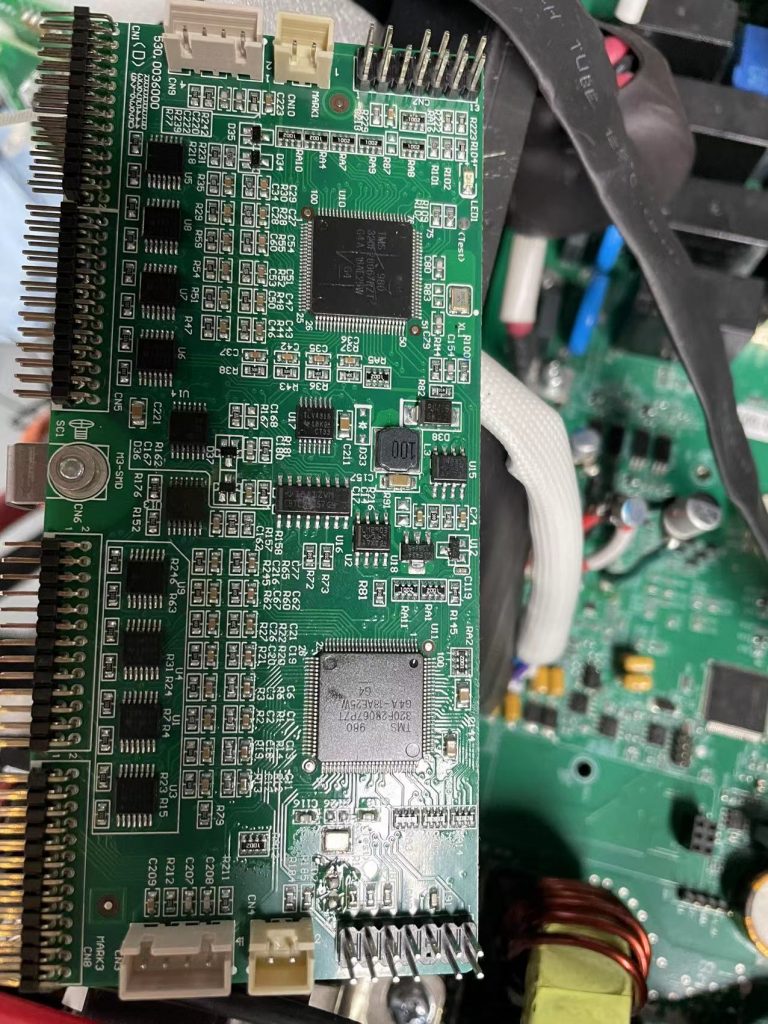 SPH 3-6k single phase Port introduction
RS232/WIFI

CT

Meter

It is used for smart meter that consists of exporting current limiation
Shinemaster/VPP

It can be used for Shinemaster, if multi inverters in parallel, you need to buy extra 1 to 2 wire
VPP: Virtual Plant Power that is used to monitor and control inverter. If you want to use Shinebus tool, this port can be used, but make sure that VPP is chosen on settings.
NTC

NTC is temperature sensor that is only for lead acid battery. Standard product in the original package
CAN port

CAN port is used for battery communication
Dry Contact


Dip Switch

DRMS

MPPT port

MPPT A
AC OUTPUT

EPS OUTPUT

IPMOS

USB

SPH 3-6k single phase Principle Introduction
Mainboard
2 BOOST Circuit
2 PV strings are connected to 2 BOOST Circuit which are independent and won't affect each other.
2 PV input string has MAX current 13.5A
PV starting voltage is 150V, if PV input voltge is lower than 120V , it won't work.
PV voltage range is 150V-550V, if PV input voltage is lower than 370V, then it will be converted via BOOST circuit,
If PV input voltage is greater than 370V, it won't pass through Boost circuit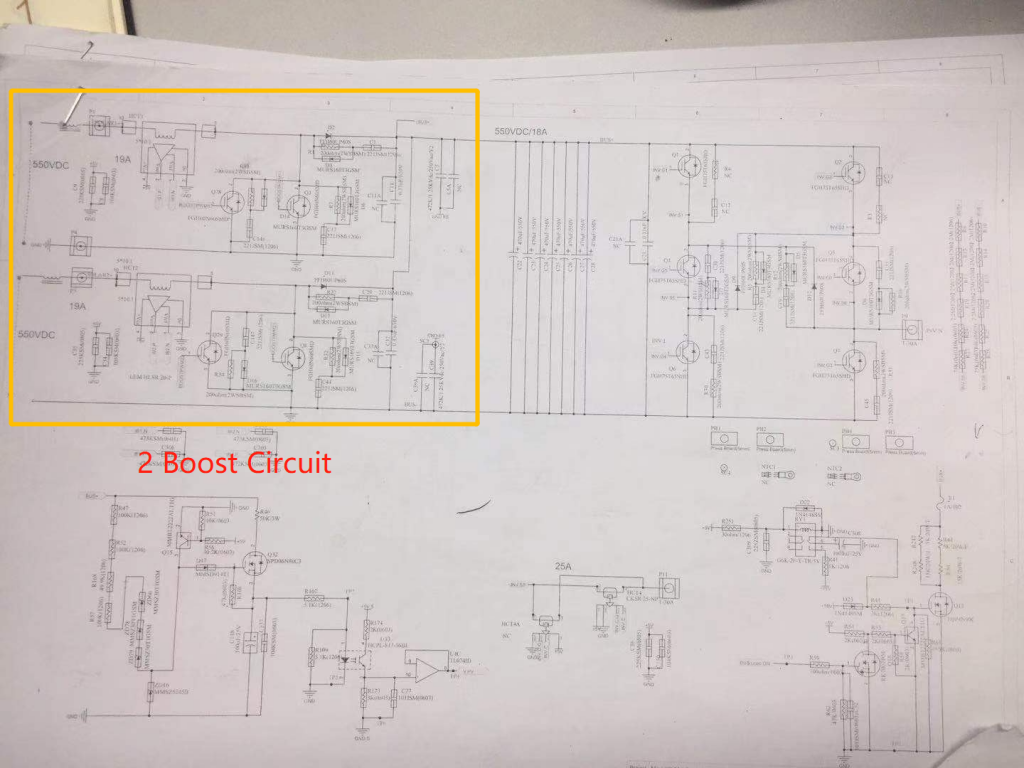 BUS capacitor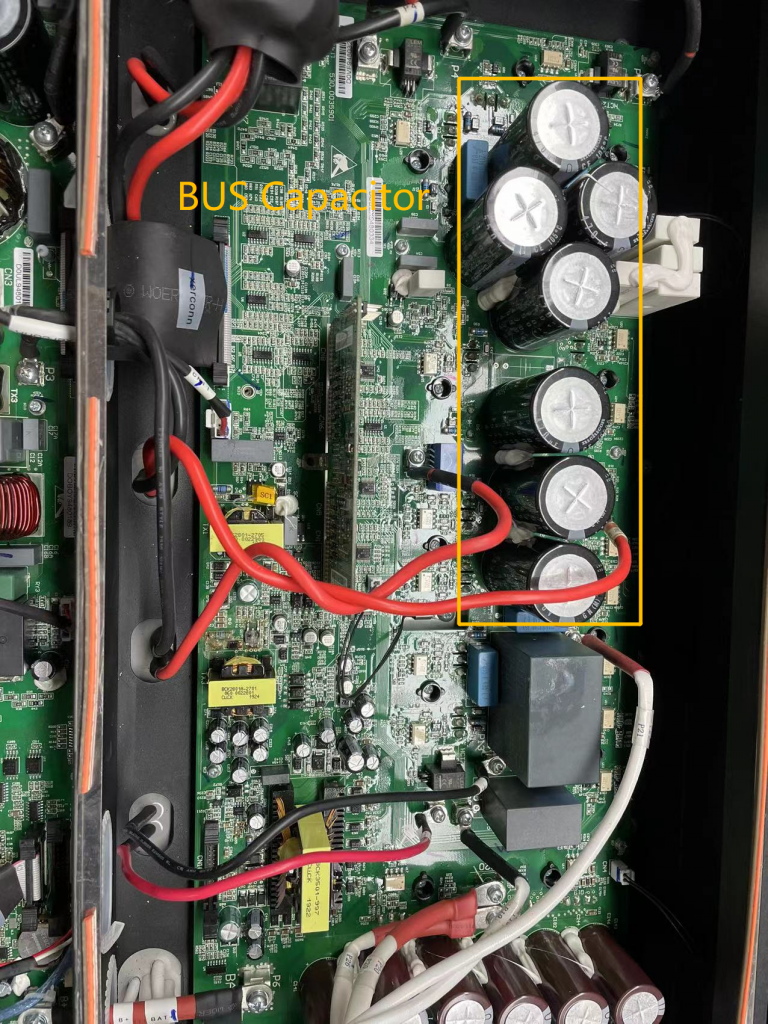 H6 Bridge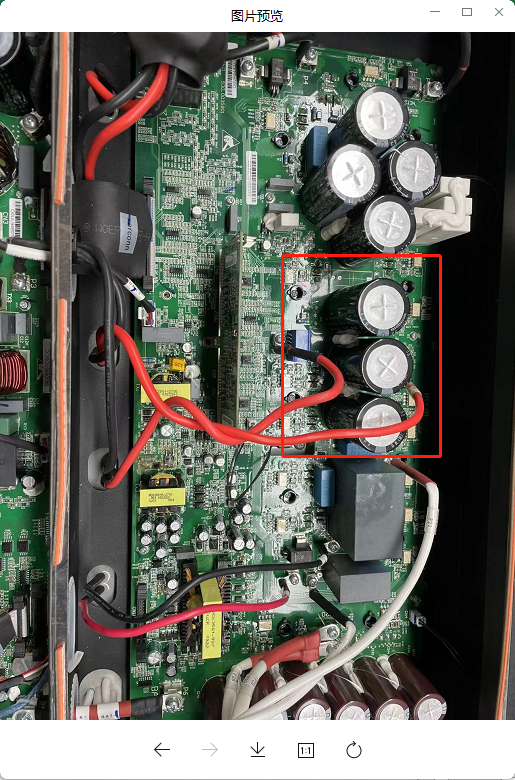 BUCK-BOOST Circuit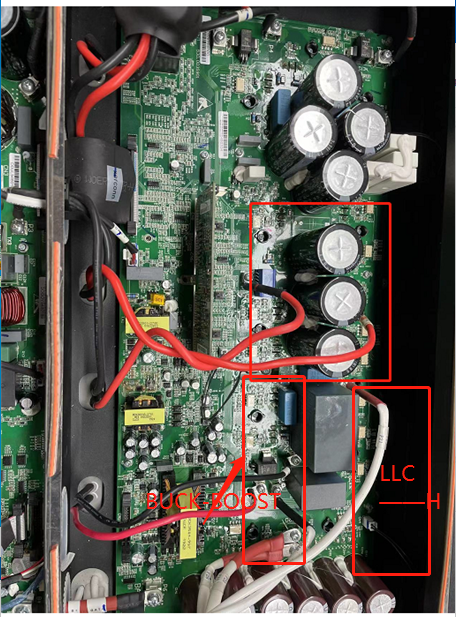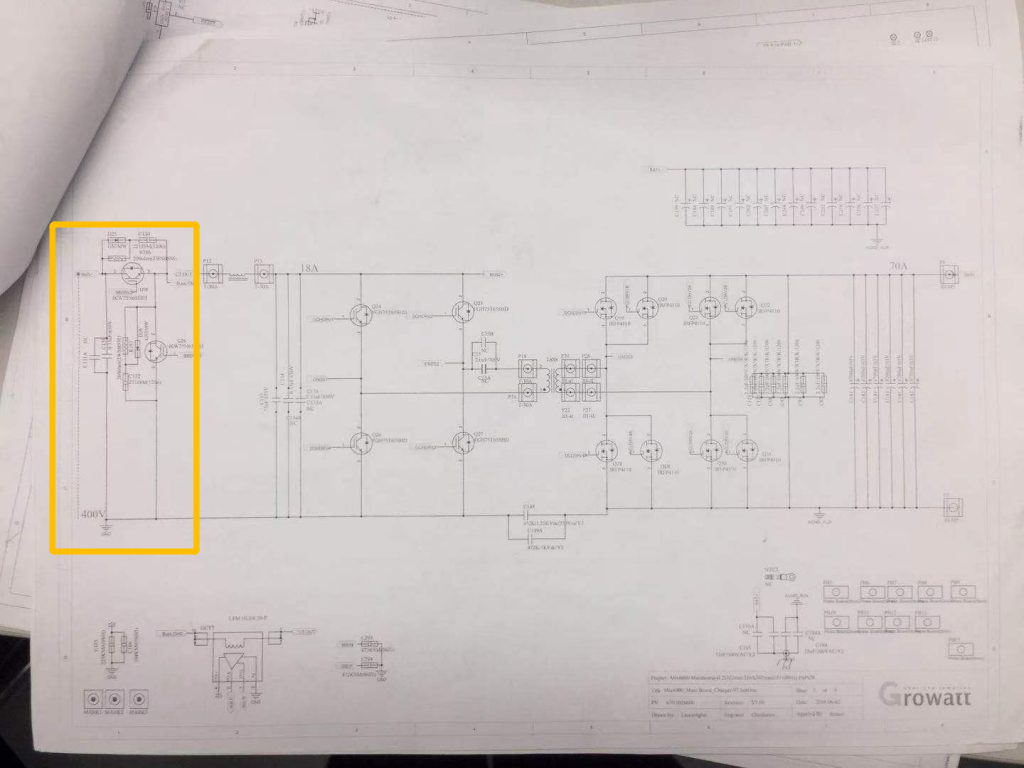 BUCK-BOOST Cicruit contain 4 IGBTs which are used for recticification or INV from BUS voltage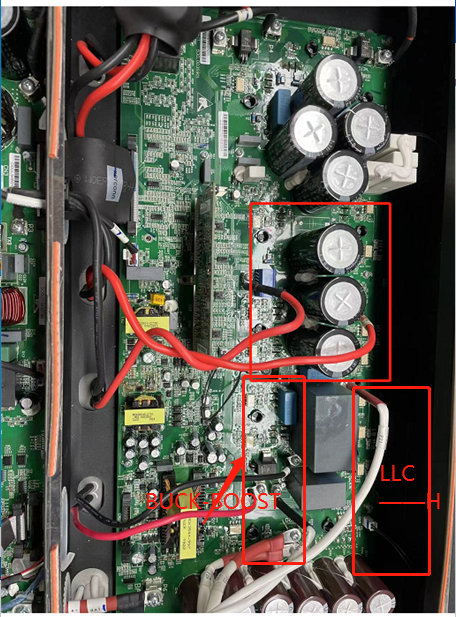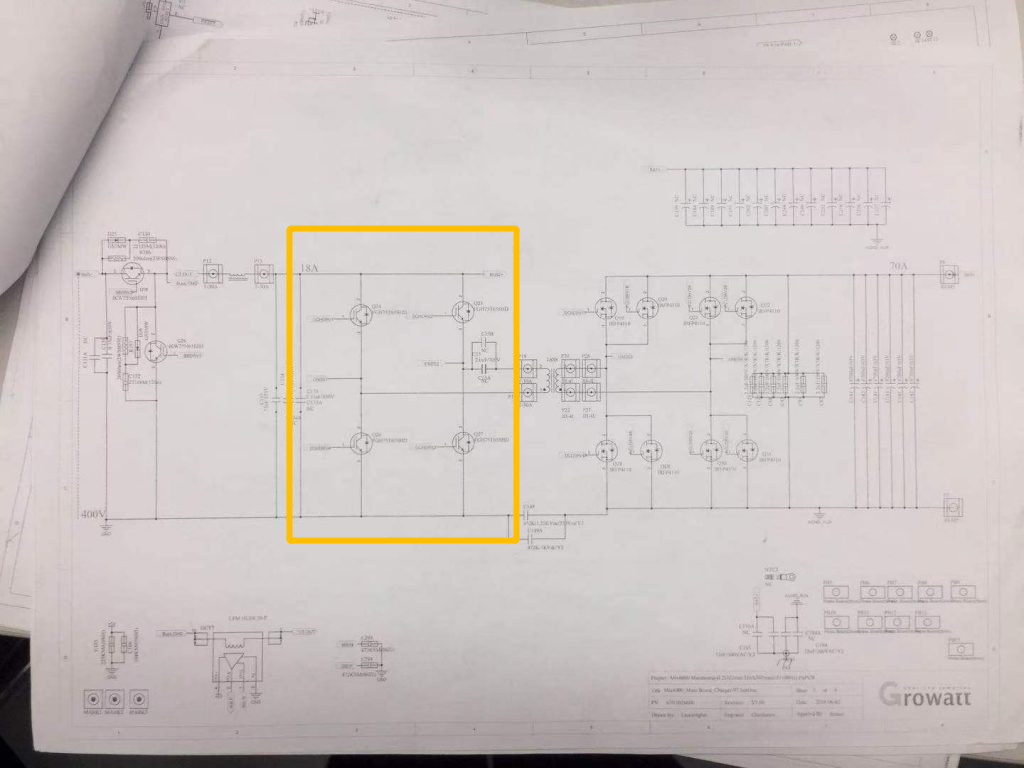 DC-DC circuit on BUCK-Boost Circuit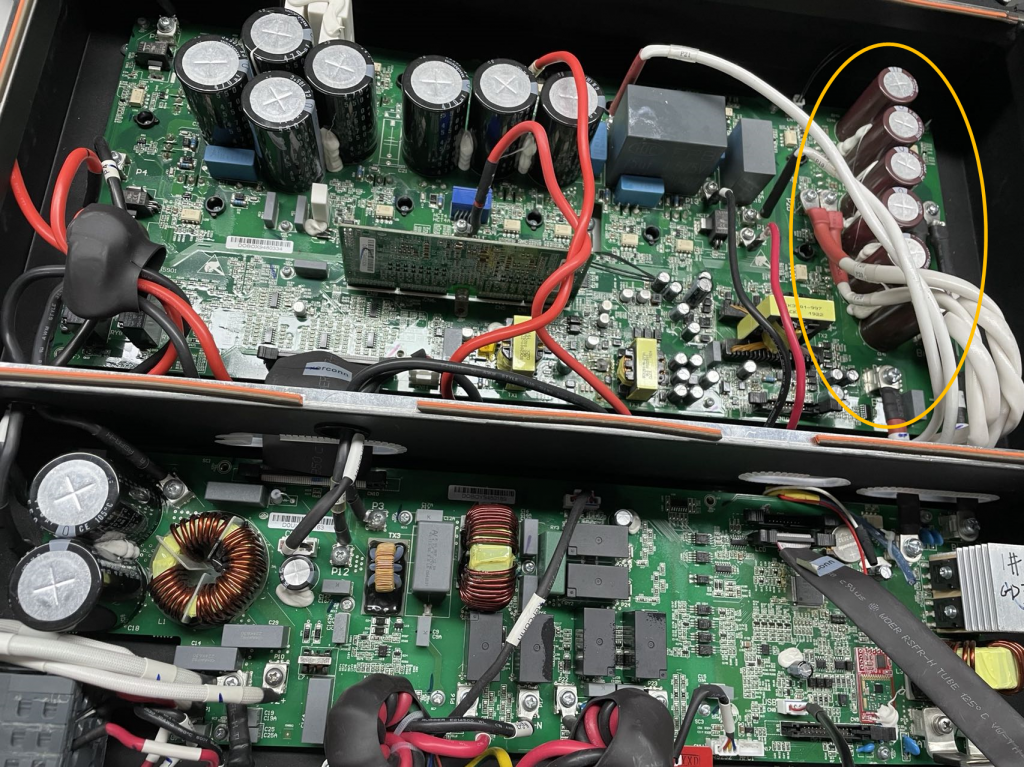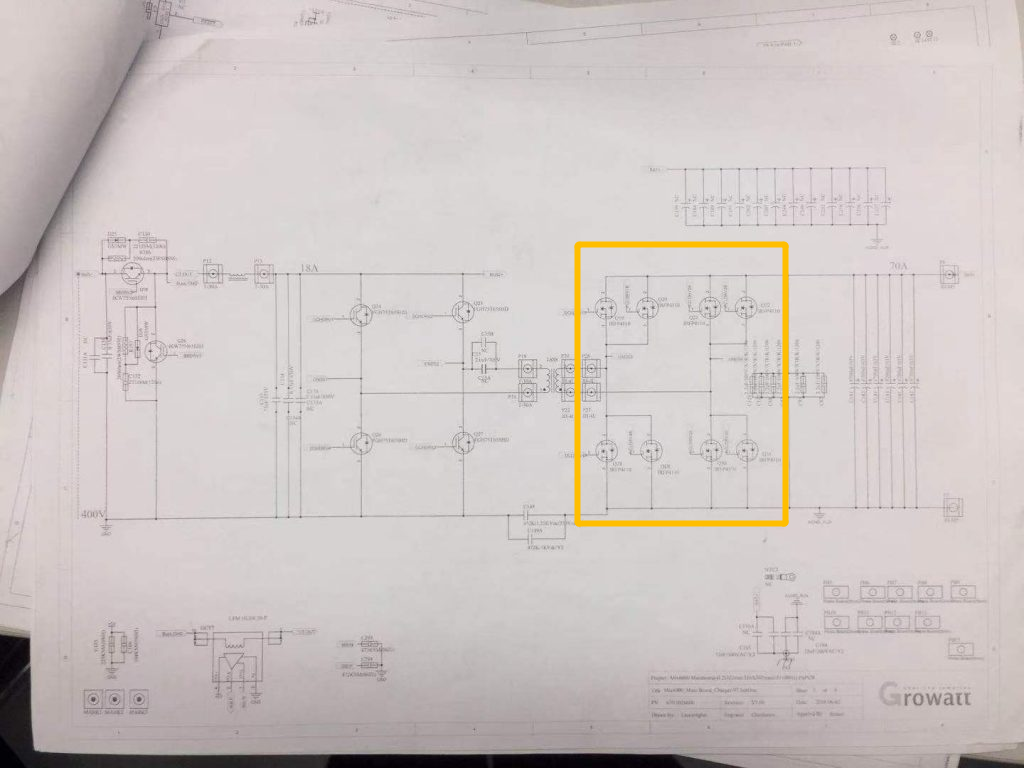 SPS Cirucit on mainboard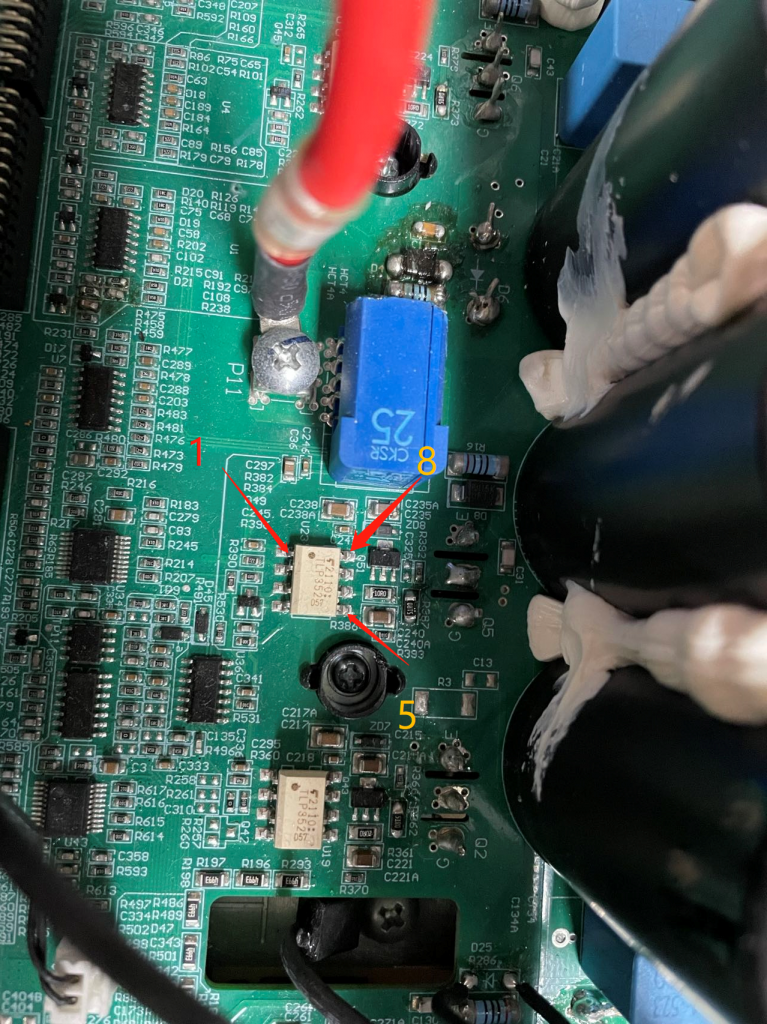 SPS circuit contain 3 parts: Utility SPS circuit, M3 SPS circuit, Main SPS circuit
Utility SPS circuit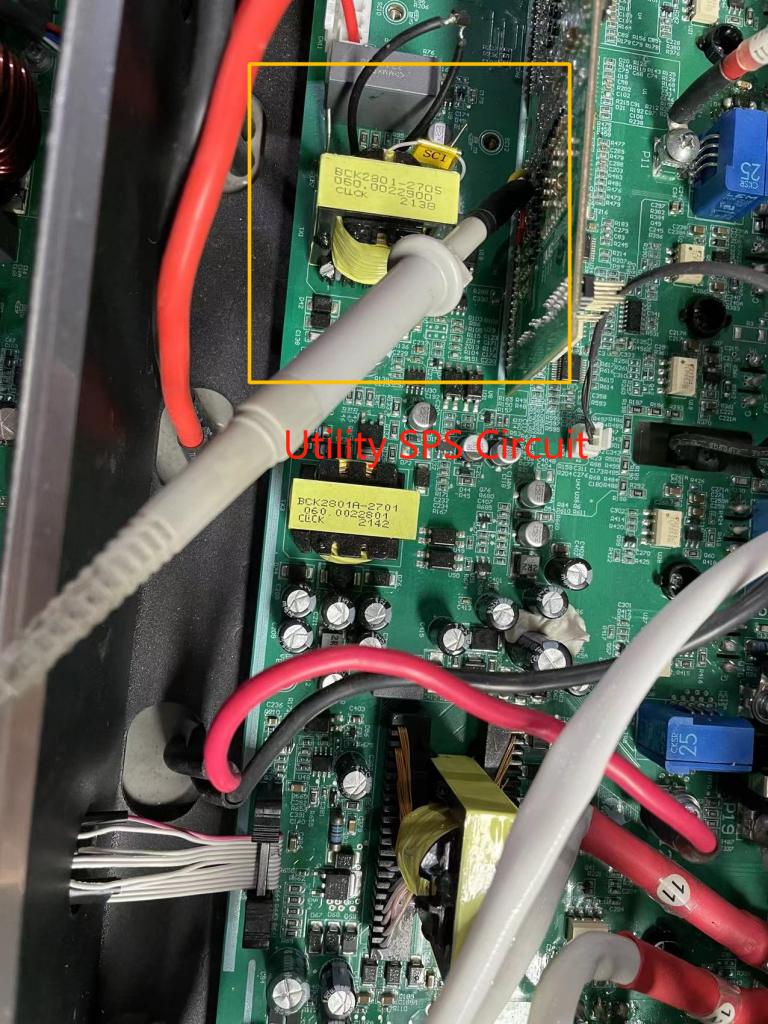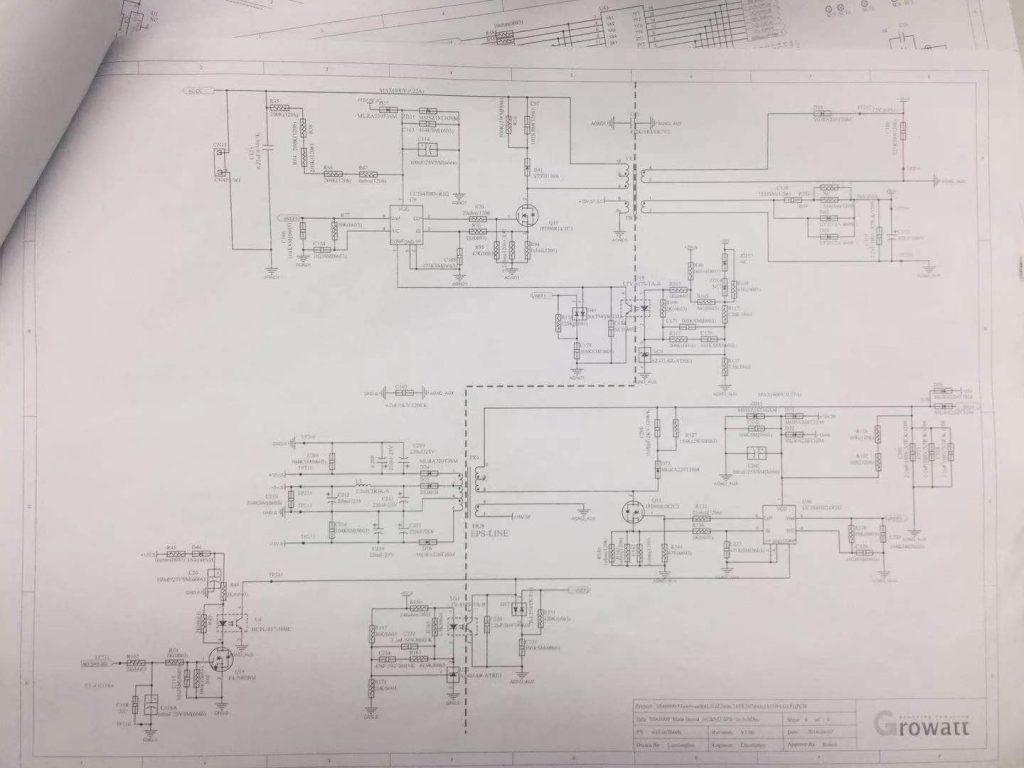 Main SPS circuit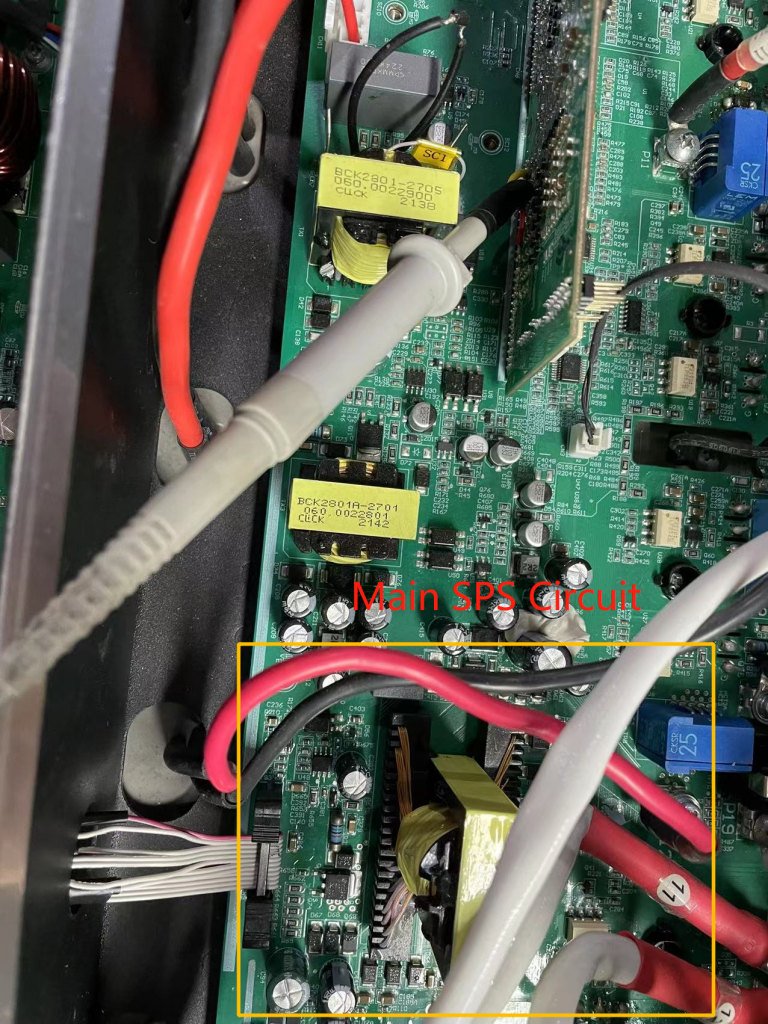 M3 SPS circuit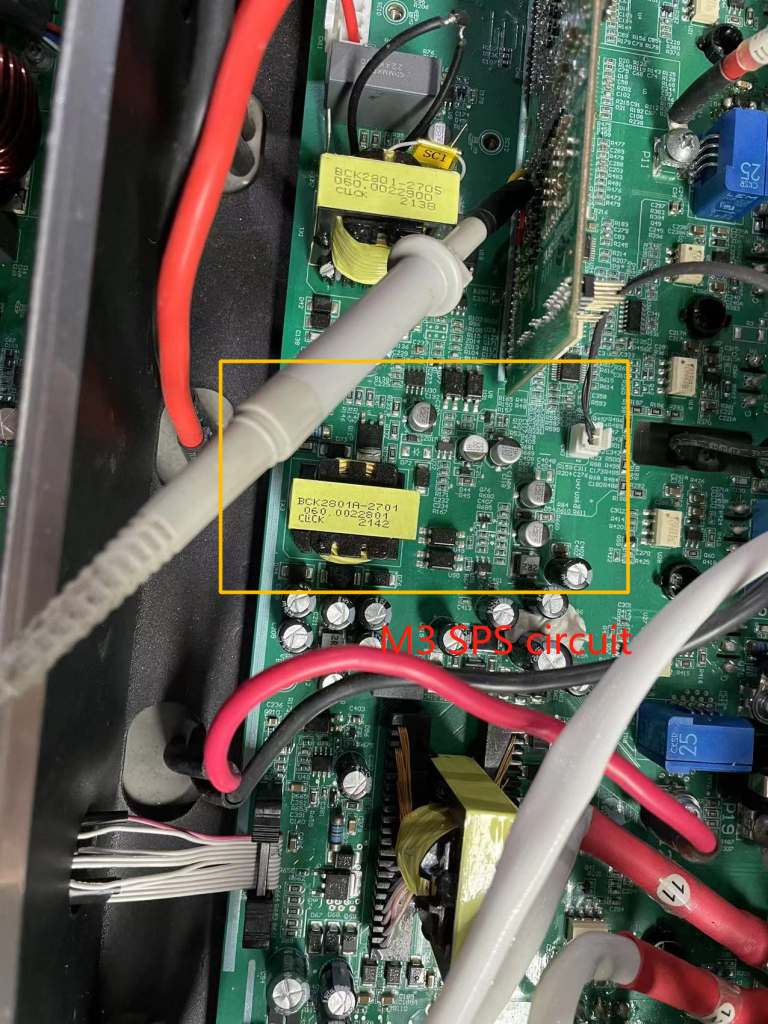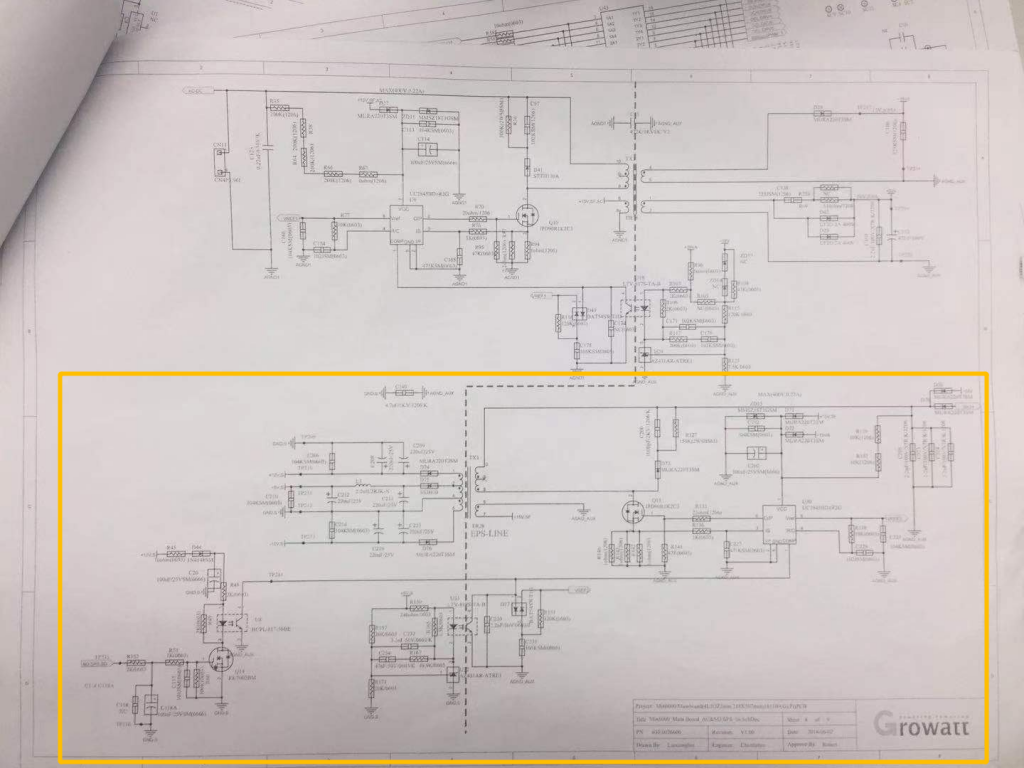 Control board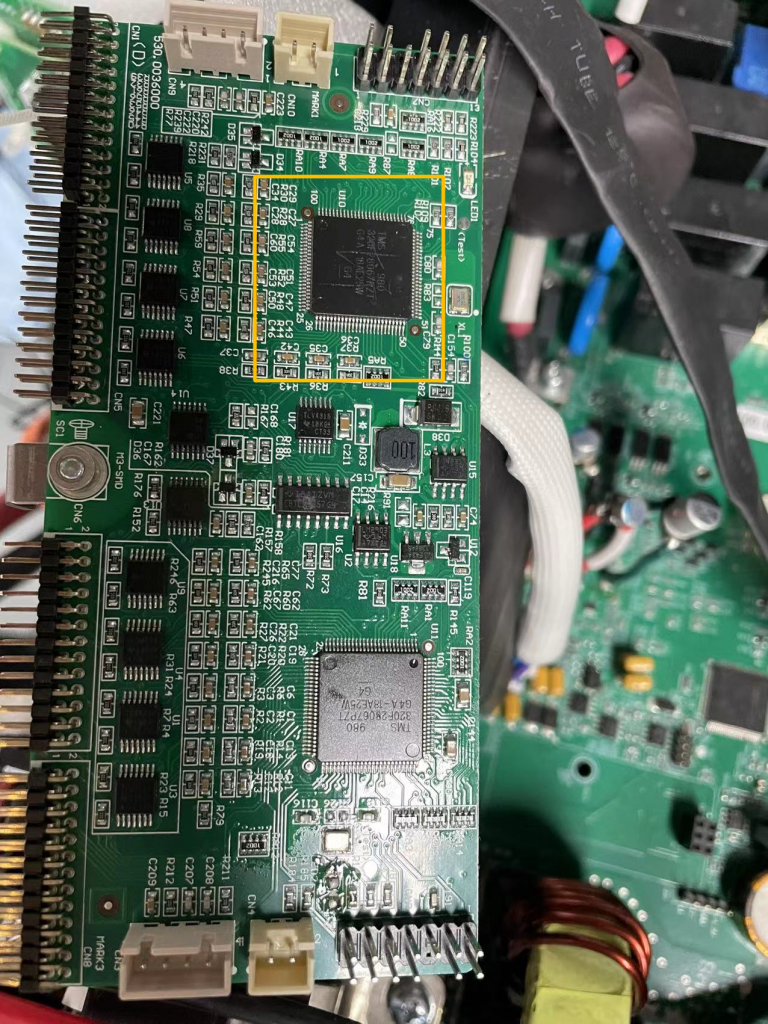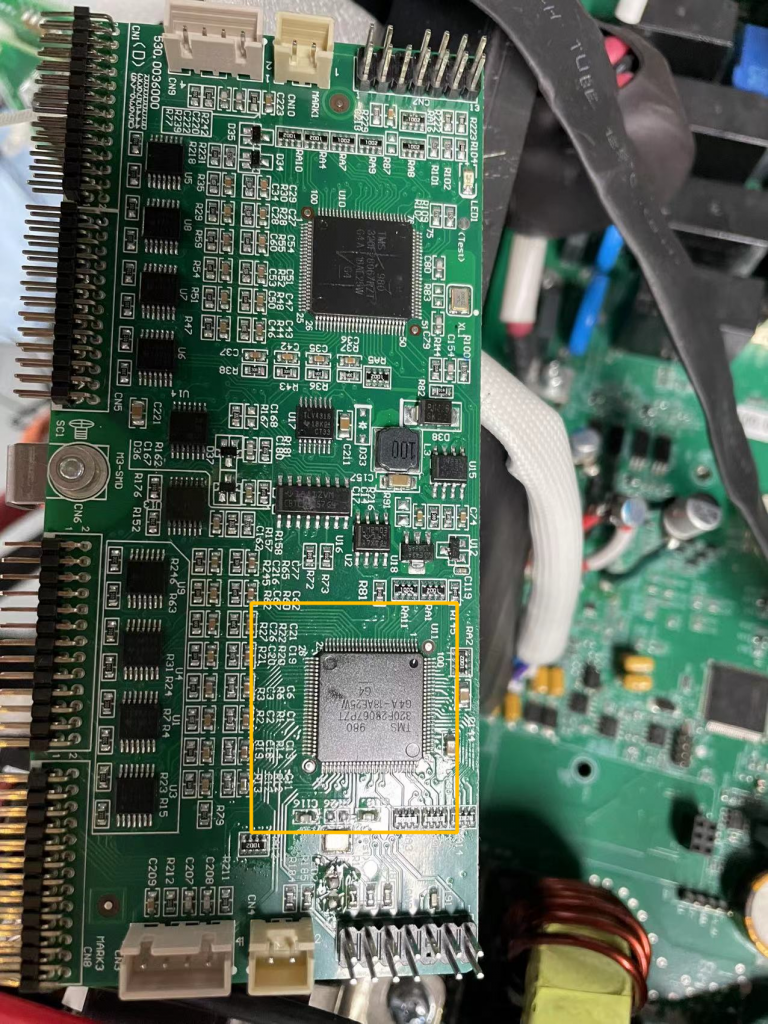 IO board
M3 Chip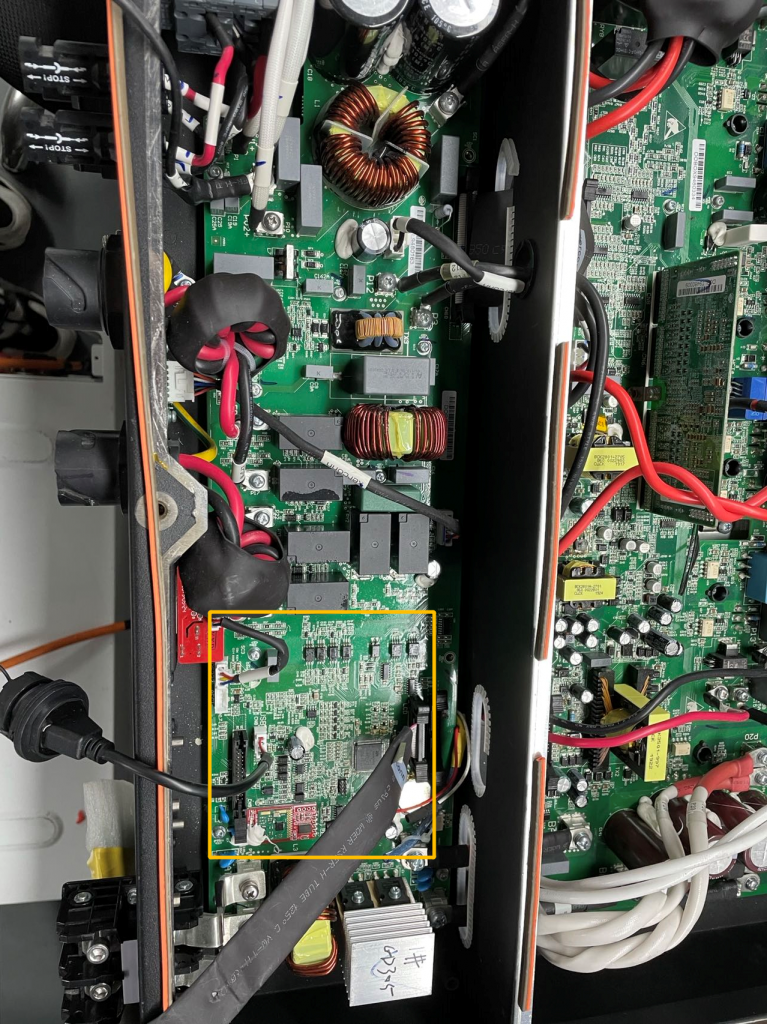 LCD Screen SPS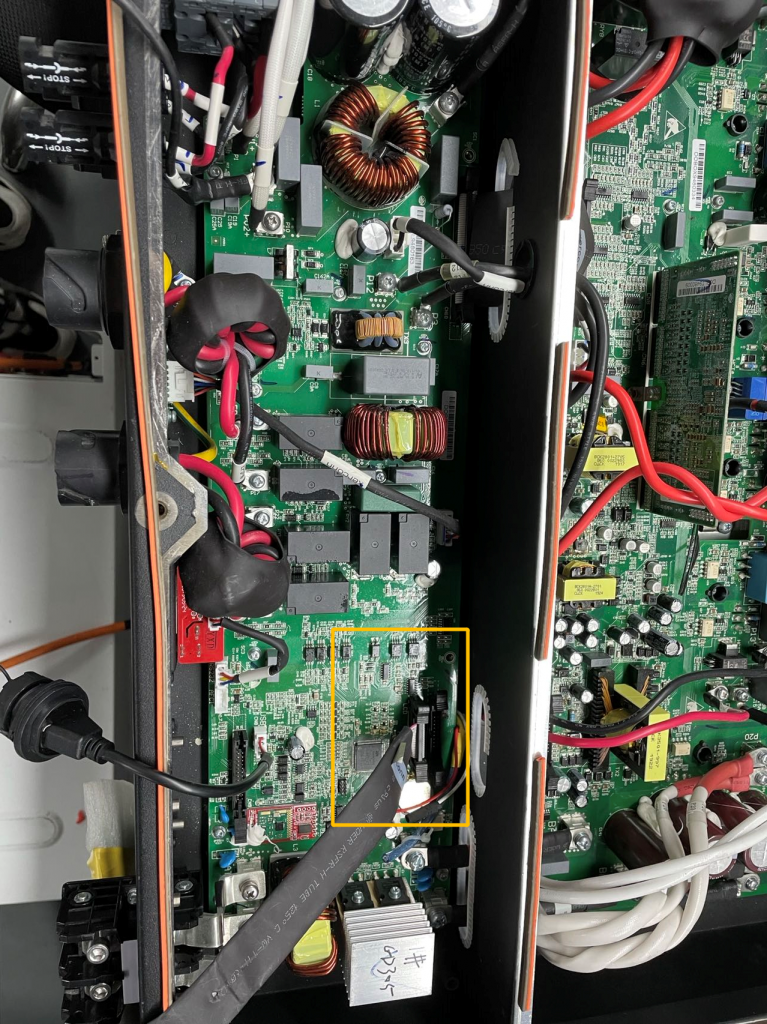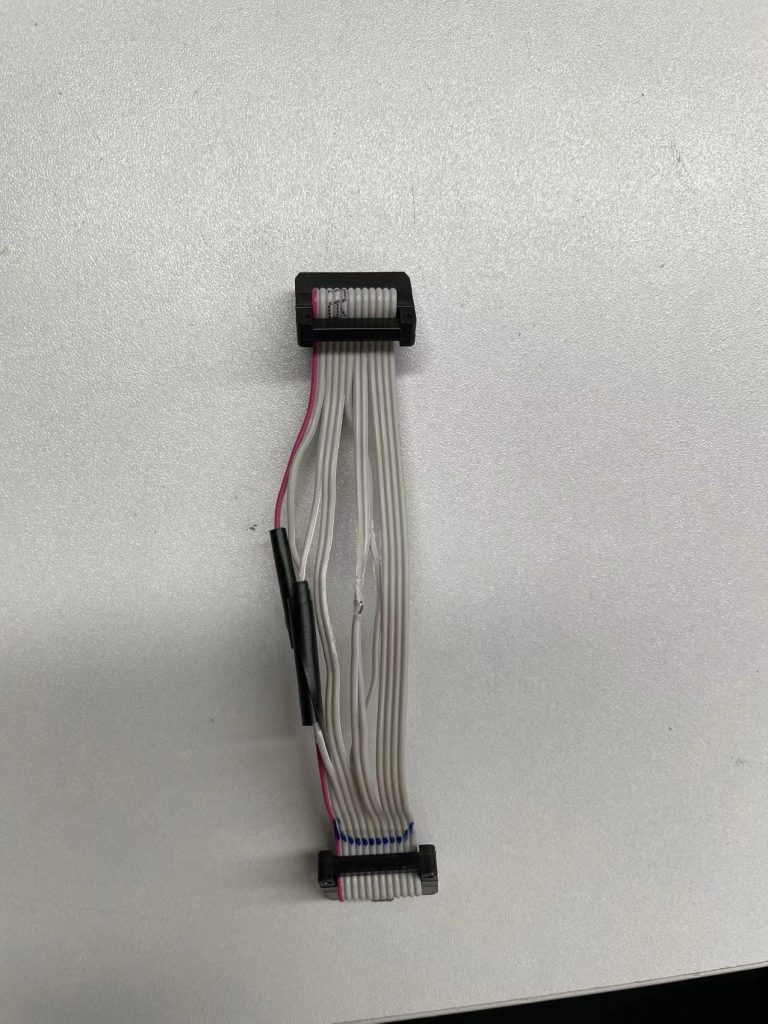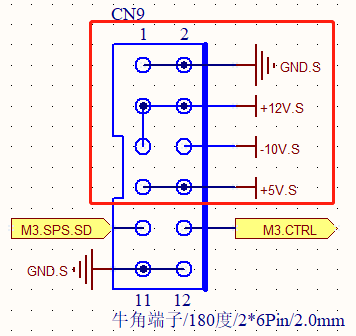 LCD Screen Voltage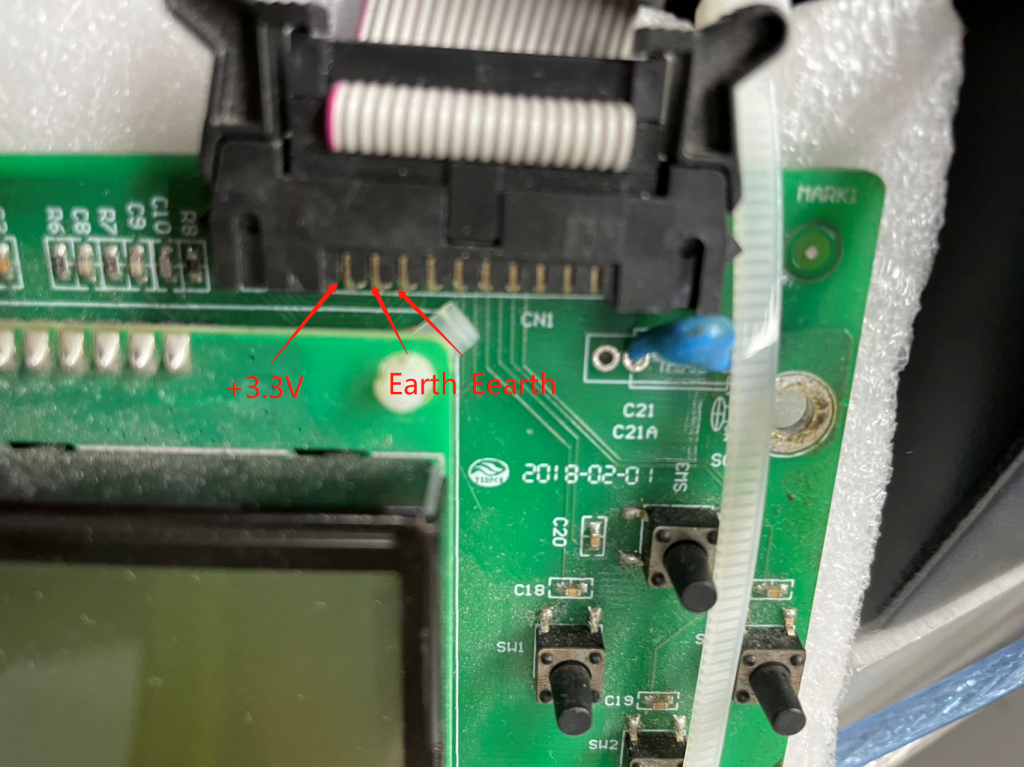 Anti reverse circuit on IO board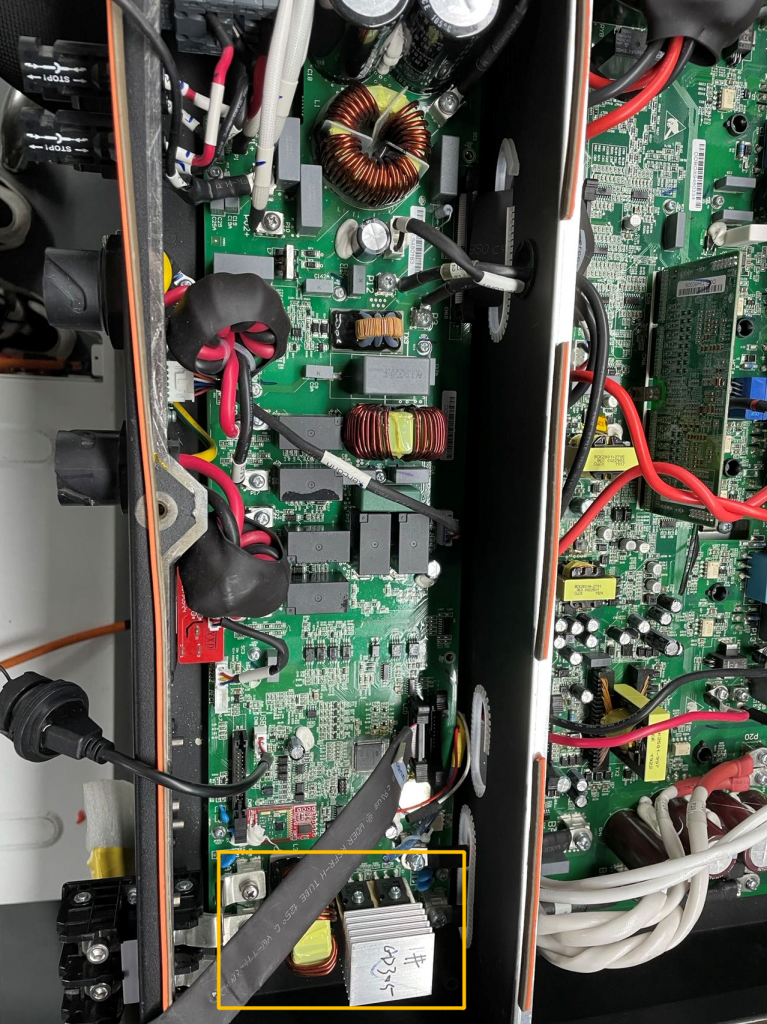 AC output relays on IO board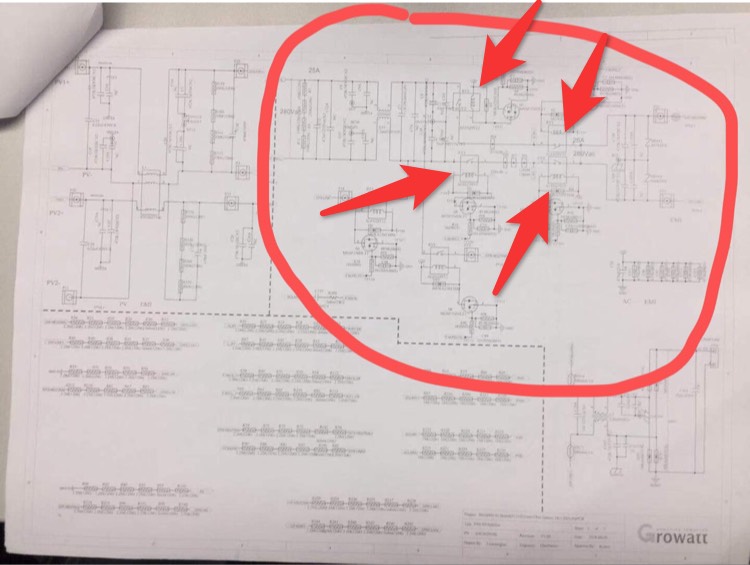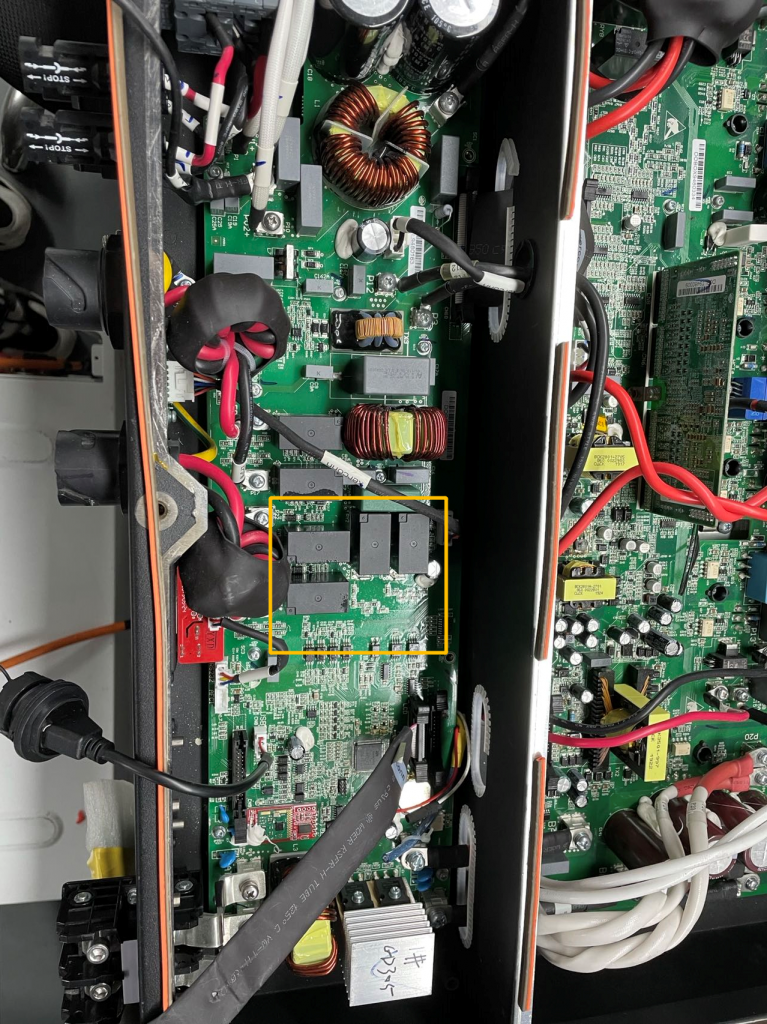 EPS output relays on IO board