How to solve Datalogger already existed
Before you try to solve the issue, please confirm if datalogger is already online. If it is , When you configure it again, definitely it will say that datalogger already existed.
Phenomenon
When you add datalogger into end user account via server.growatt.com, system reminds you of "Datalogger already existed"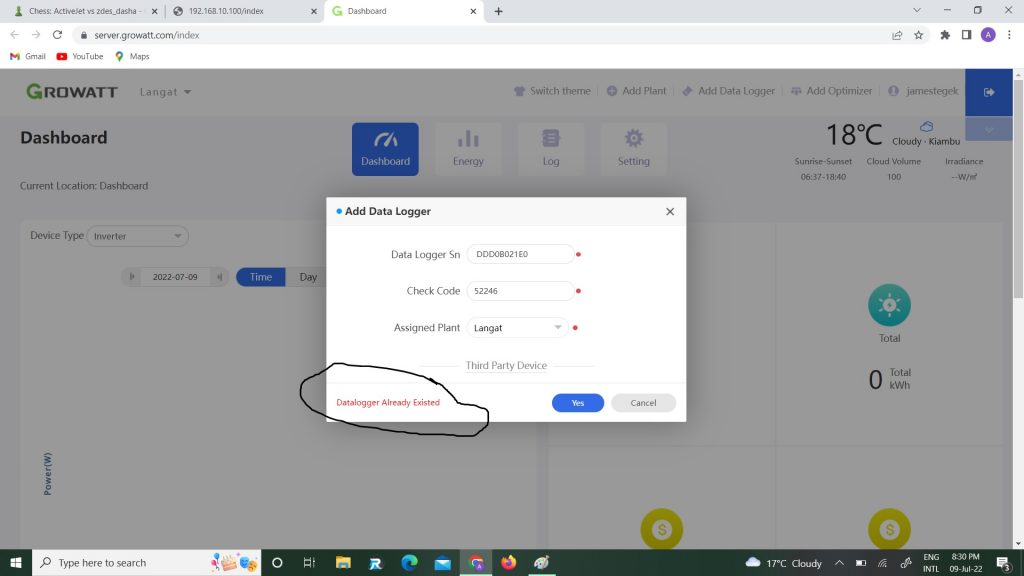 Reason Analysis
Becasue server has already saved the datalogger info. , when you configure datalogger again, it cause the conflict.
Solution:
Remove datalogger info from server.growatt.com
Procedures:
a. Access your end user account via server.growatt.com
b. Find "Data Logger" at the bottom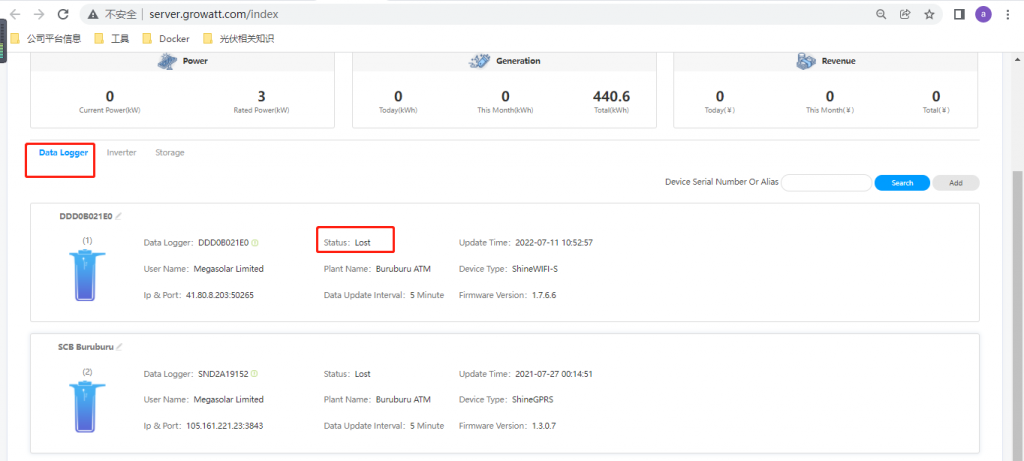 c. Delete Corresponding datalogger