How to upgrade Growatt -s Model inverter via Shinebus
1. What's Shinebus tool?
Shinebus tool is used to upgrade inverter, read inverer parameters , modify register address etc.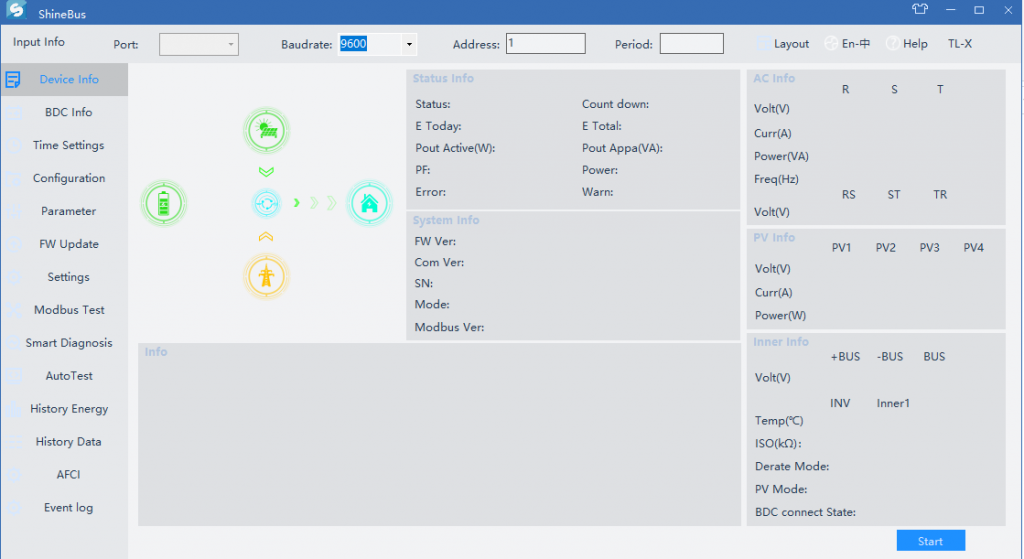 2. Download Shinebus
Password: oldmodel-s
3. Connect USB-485 or USB-232 device into inverter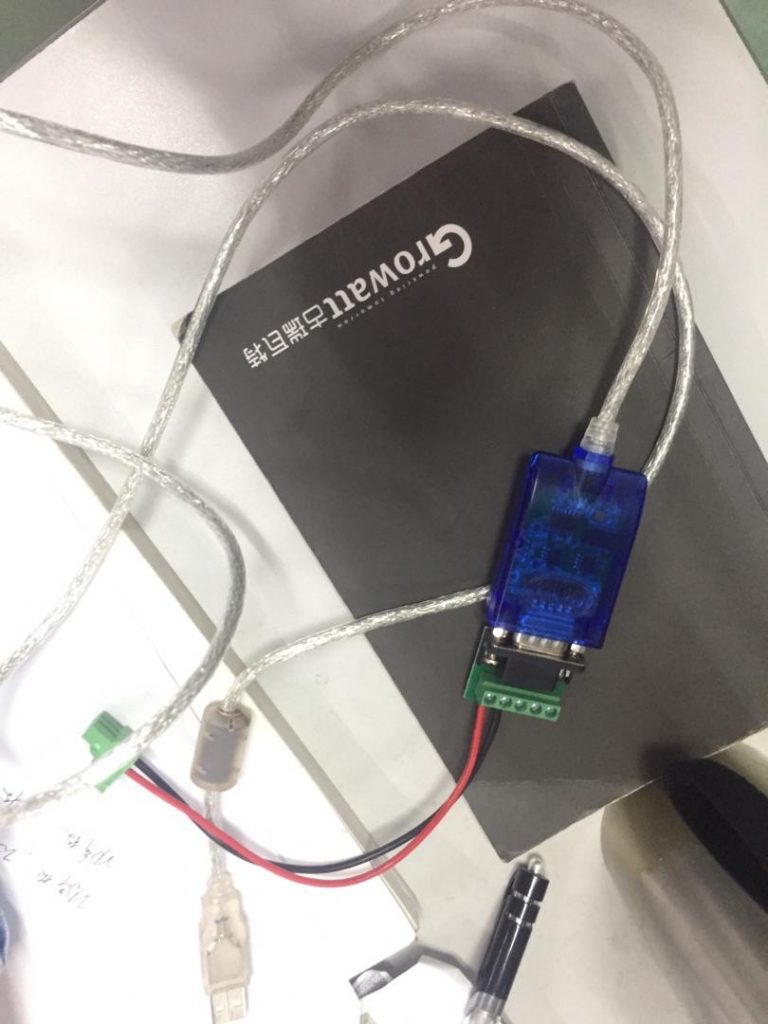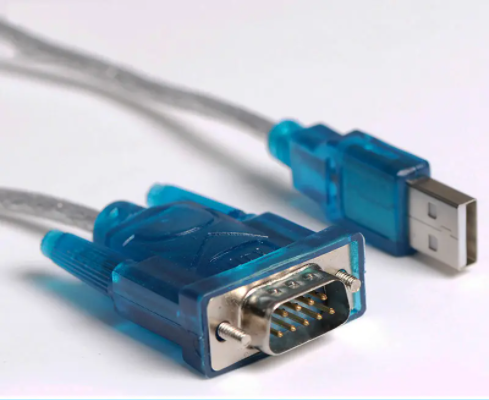 4. open Shinebus tool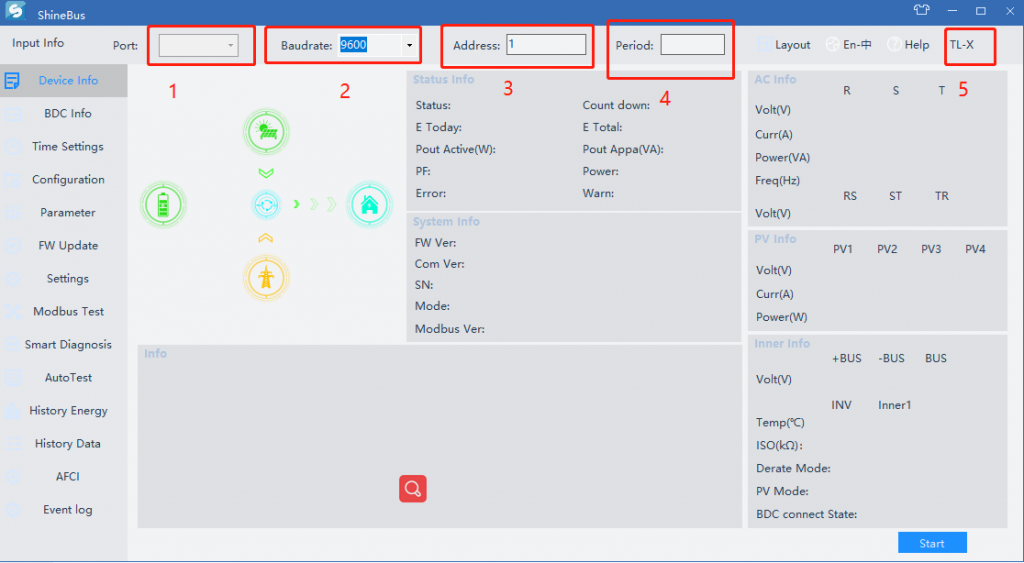 1) Port
You can find com port via https://www.lifewire.com/how-to-open-device-manager-2626075
2) Baudrate
Default value is 9600
3) Address
Default address 0, you had better confirm com address on inverter. Sometimes default address can't work.
4) Period
Default value is 1000 (ms)
5) Select corresponding inverter model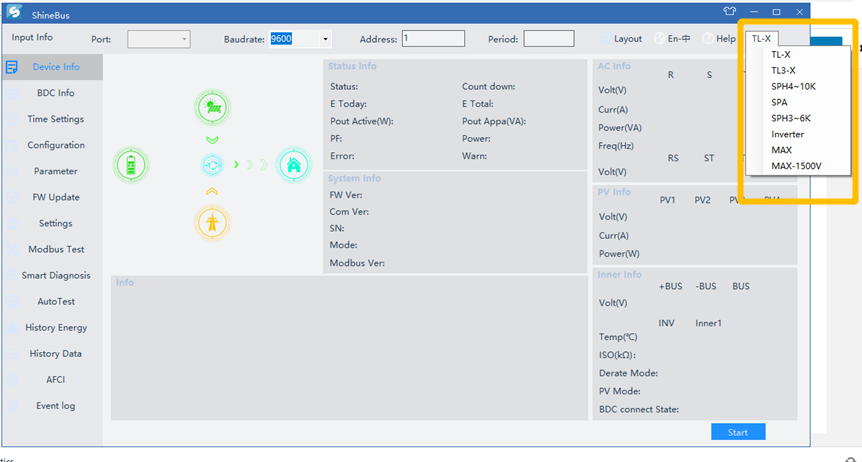 6) Click Start, and confirm if you can read inverter data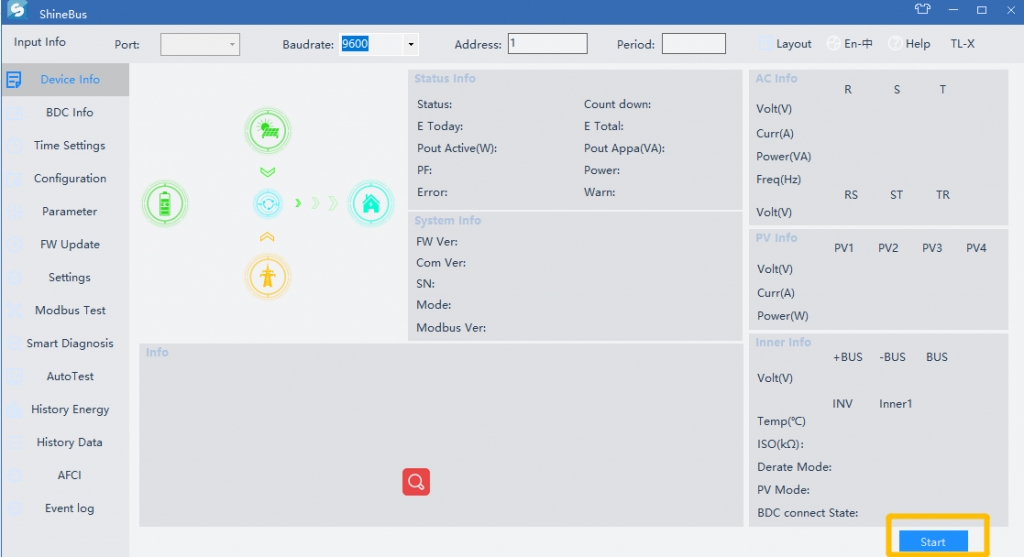 5. Select FW update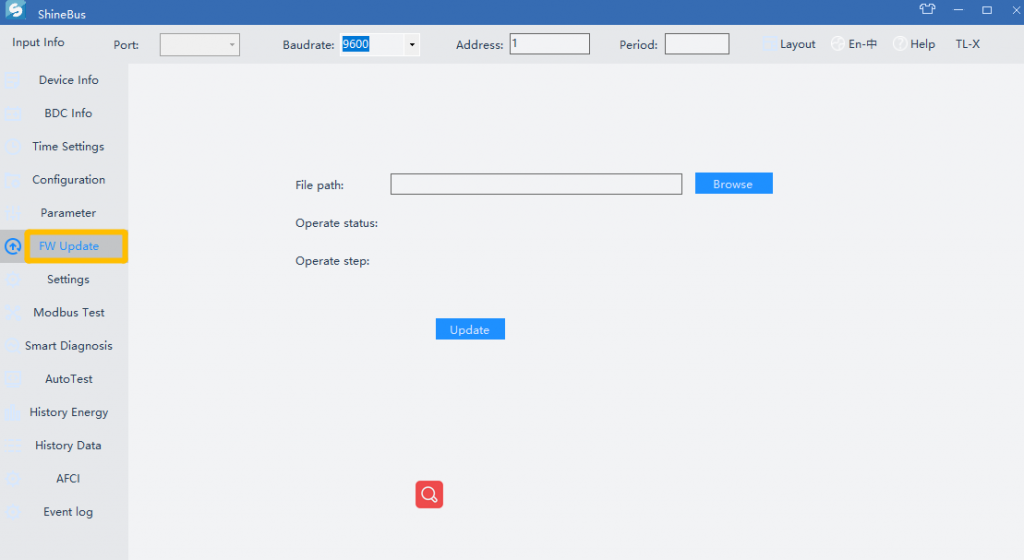 5. Select Firmware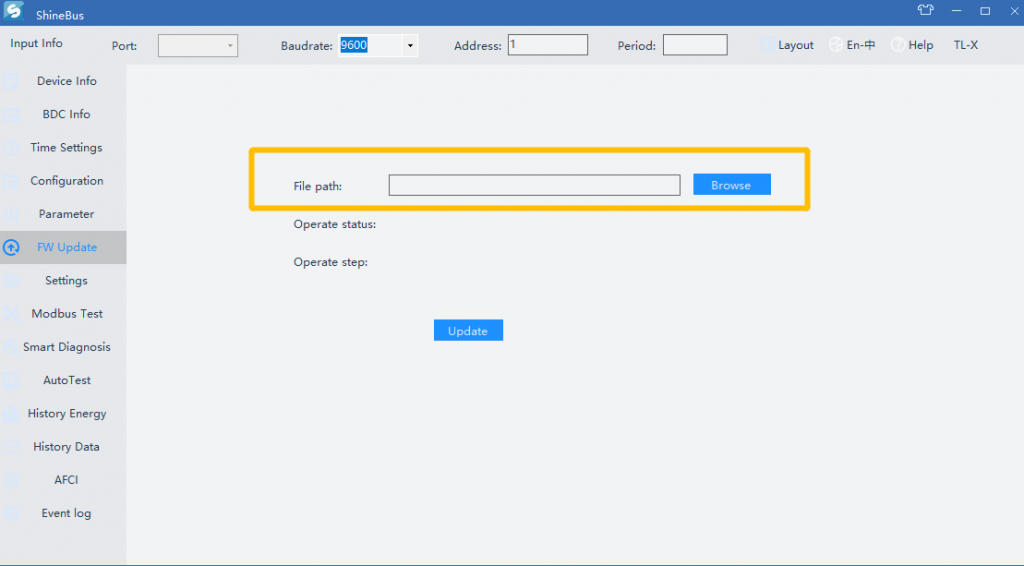 6. Click Update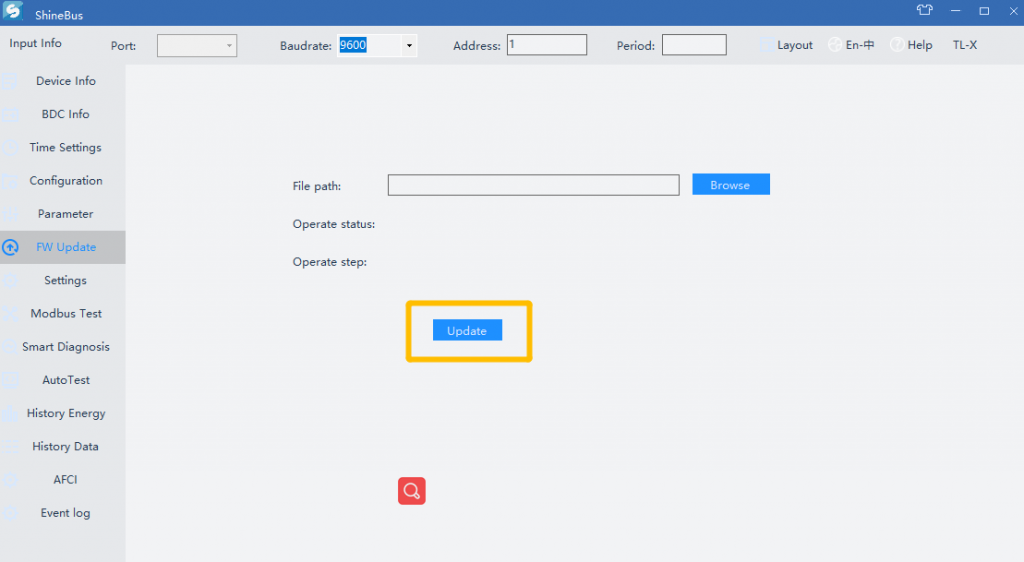 Before you click update, make sure that inverter is on NON INV state ( It means inverter is on, but is not producing power. You can turn off AC or DC switch