Datalogger like Shinewifi-F,Shinewifi-S,Shinewifi-X AP mode introduction
Some clients always struggle to configure Datalogger like Shinewifi-F etc. Sometimes, you will meet many situations like always blinking green, even though router is online, fail configuring via Shinephone. In these situations, You can enter into AP mode and configure it. Based on my experience, it can be configured 100%.
AP mode is hotspot mode, datalogger will build wifi channel, you just connect your mobilephone or laptop to the datalogger.
Procedures
1 ) Press KEY for 1 second and make led ligth of Shinewifi-S blue on that is AP mode
Remove the rubber plug of the KEY button, and short press the button inside. The blue LED will light up. Use your phone or computer to connect to the wireless network emitted by the ShineWiFi-S module. The network name/SSID is the serial number of the ShineWiFi-S module
2) when connecting, it requires secure key, you can type 12345678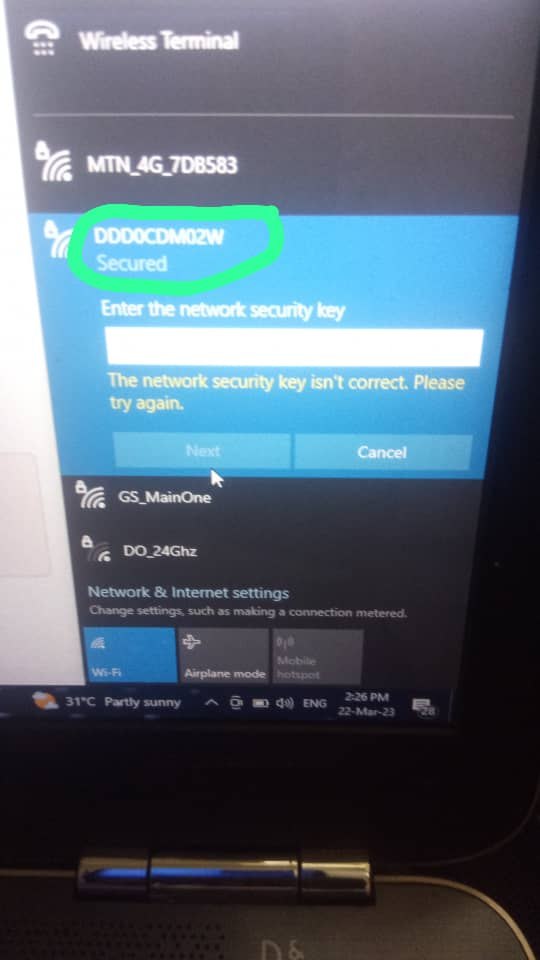 3) Log in internal webpage of datalogger
After the connection is successfully established, open the web browser on your phone or computer and type 192.168.10.100 in the address bar.
The username is admin, the default password is 12345678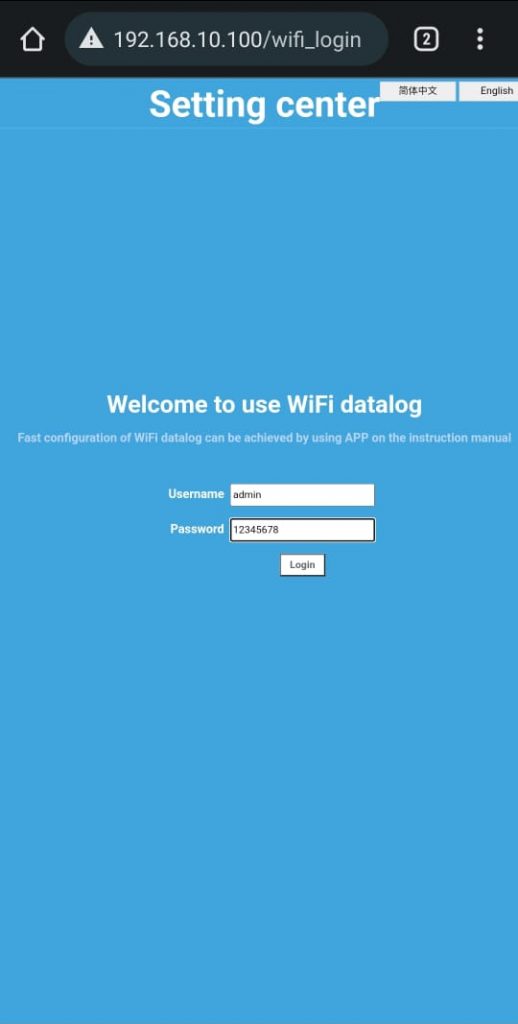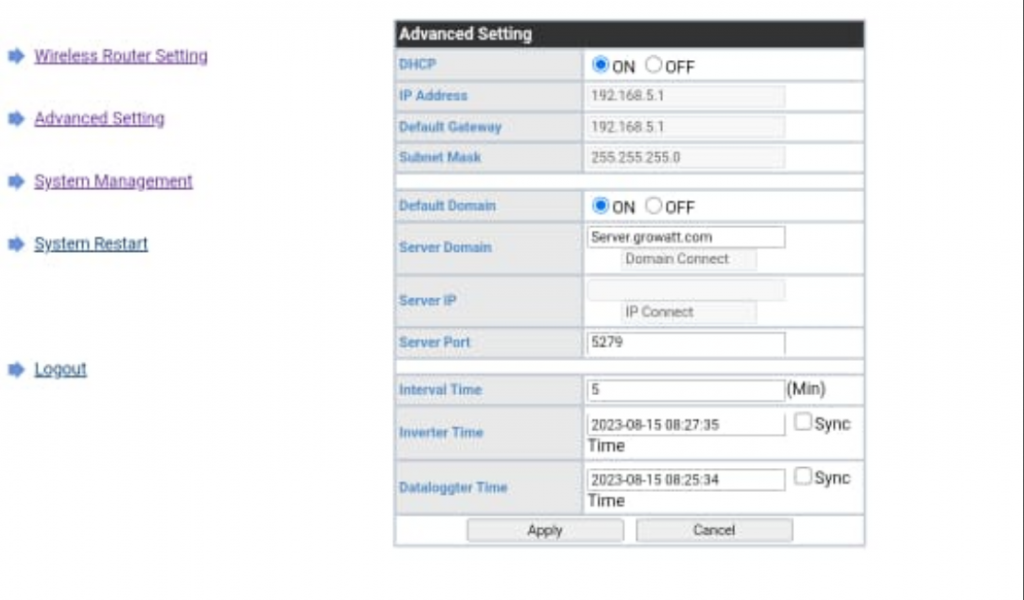 Setting Center
1. Wireless Router Setting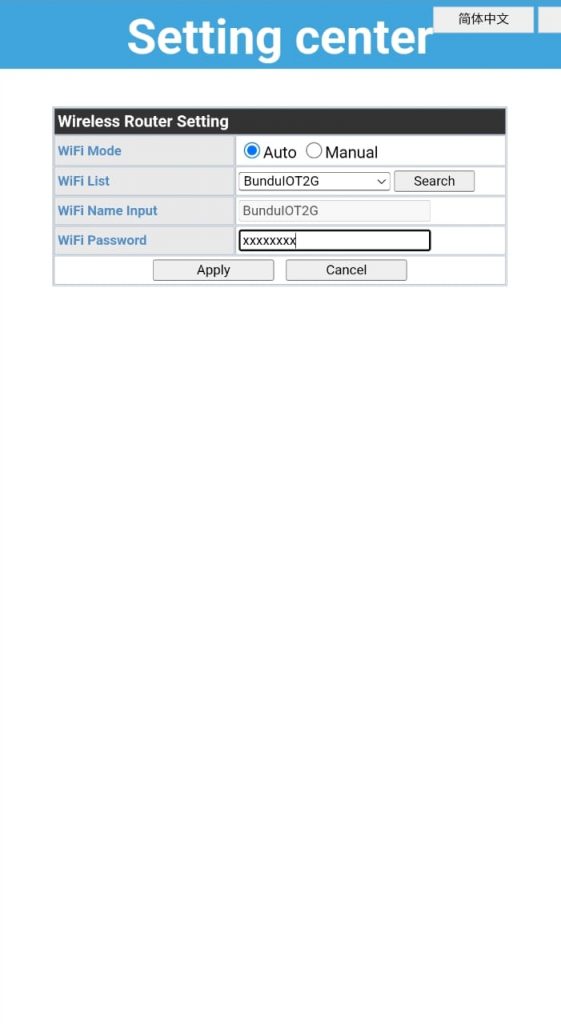 WIfi Mode: Auto or Manual
Auto means datalogger will connect to router via Shinephone automatically.
Manual means that you can select Wifi name in the list and type password of Router automatically
WIfi List:
You can select Wifi in the list
2. Advanced Setting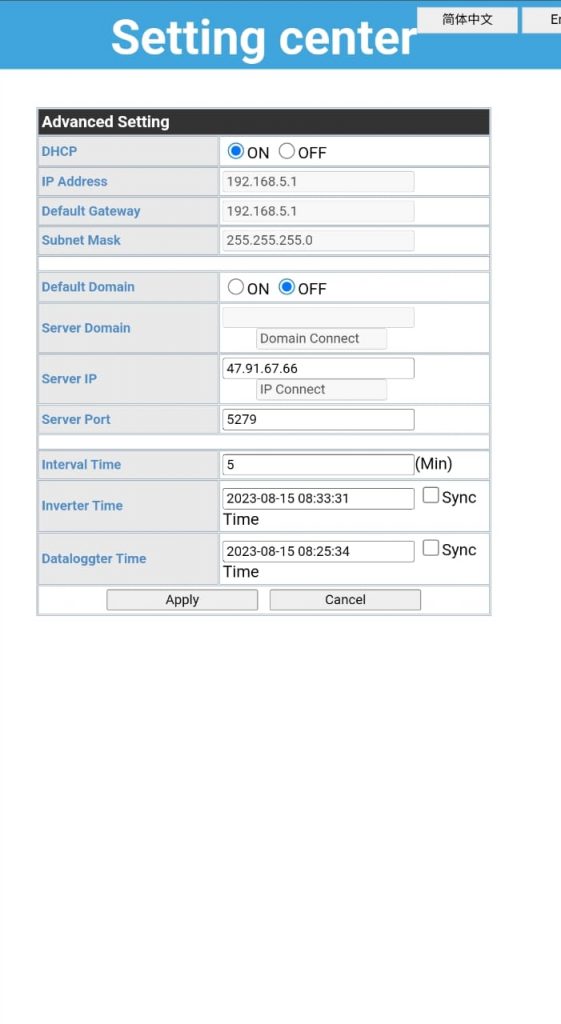 1) DHCP: ON or OFF
DHCP, the Dynamic Host Configuration Protocol, is a LAN network protocol that uses the UDP protocol to work. Mainly to quickly and automatically assign IP addresses to the network
2) Default Domain: ON or OFF
For overseas area, please use domain name below
Server Domain: server.growatt.com
For overseas area, please use IP and Port below
Server IP: 47.91.67.66
Server Port: 5279
3) Interval Time:
It means that how soon does datalogger upload the data
Troubleshooting
Phenomenon:
Datalogger is blinking green all the time, Router is online . But it is offline on server.growatt.com
Reason:
Datalogger failed resolving domain name, I don't know what caused that. most probably the process of resolving name, maybe it is related with domain name provider
Solution:
Change resolving domain name into resolving IP address