Case Sharing: Safety type causes current limit on Min 5000TL-XE
Device Info.
Inverter Model: Min 5000TL-XE
Inverter S/N: BFK2BM603A
Phenomenon
PV input current always can't exceed 6A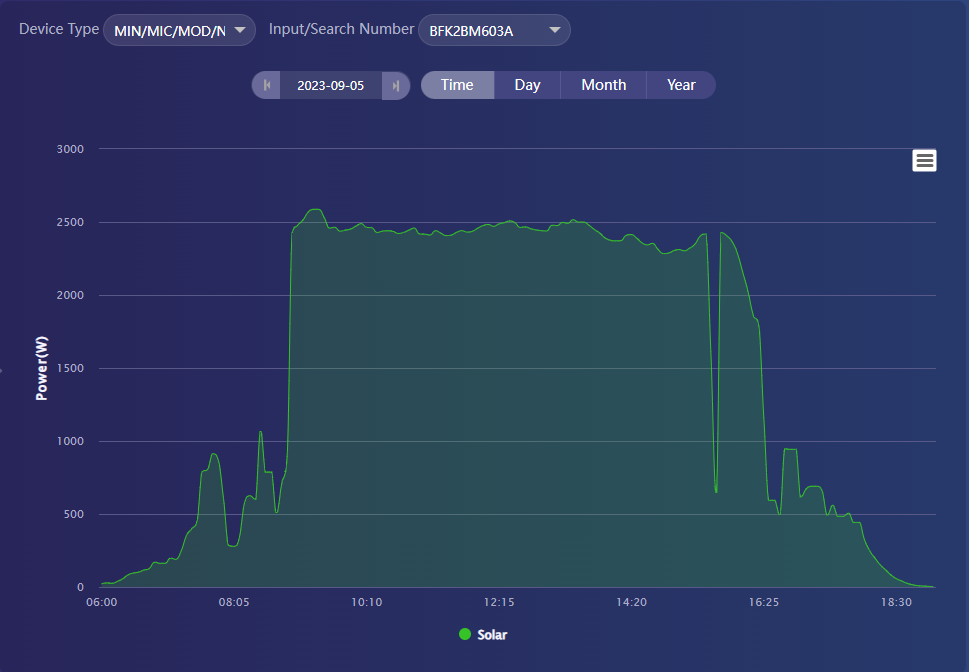 reason Analysis
After several trials for recovering factory set, and check register addresses that are related with power limit, Degrade mode. Issus cant be solved. Finally , model number has been found abnormally.
This inverter has been installed Tunisa, but model number displays Netherlands safety type
Original Model Number;S3EB08D00T00P0FU01M0032
Tunisa Safety type: S34 instead of S3E
Solution
Change Netherlands safety type as Tunisa safety type, you can follow the guide below, the method is toally same