Xiao shouyi application rule
1. Xiaoshouyi Configuration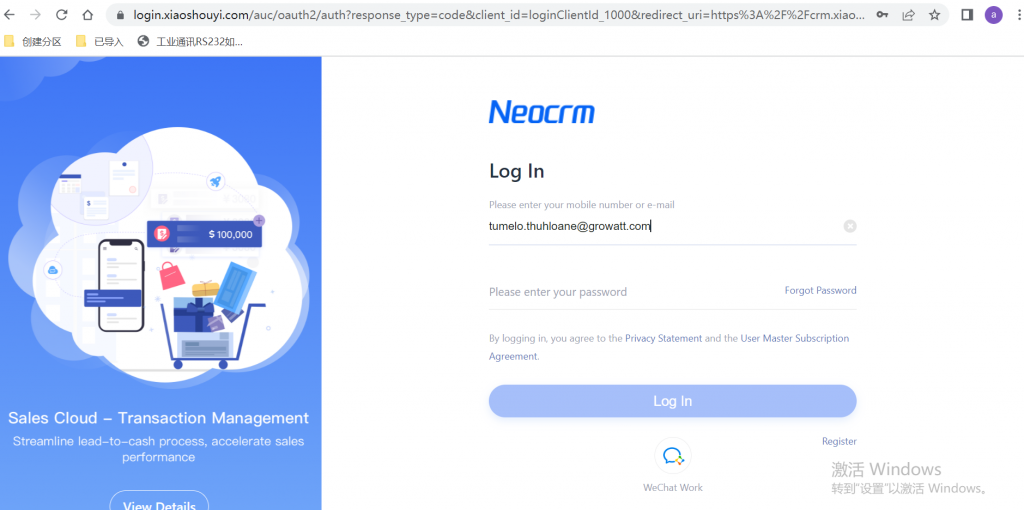 B. Add spare part application function into Dashboard
1) Click icon in the red rectangle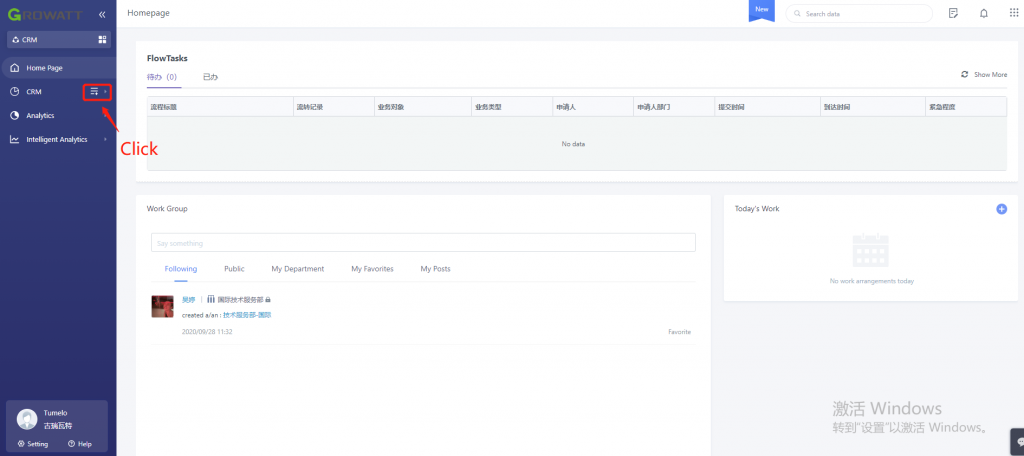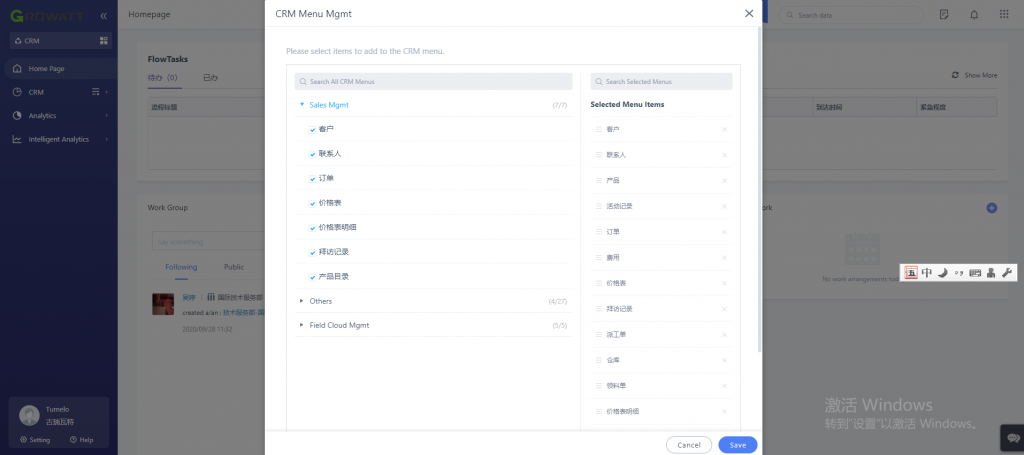 2) Click Others and select Spare parts application and save it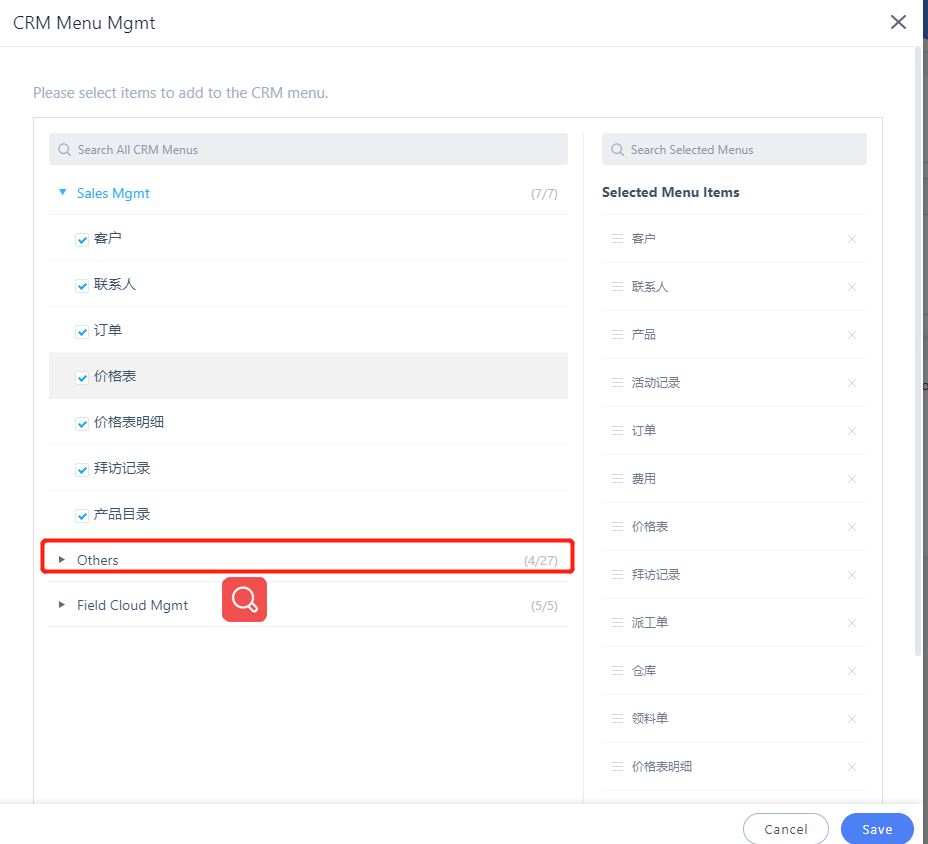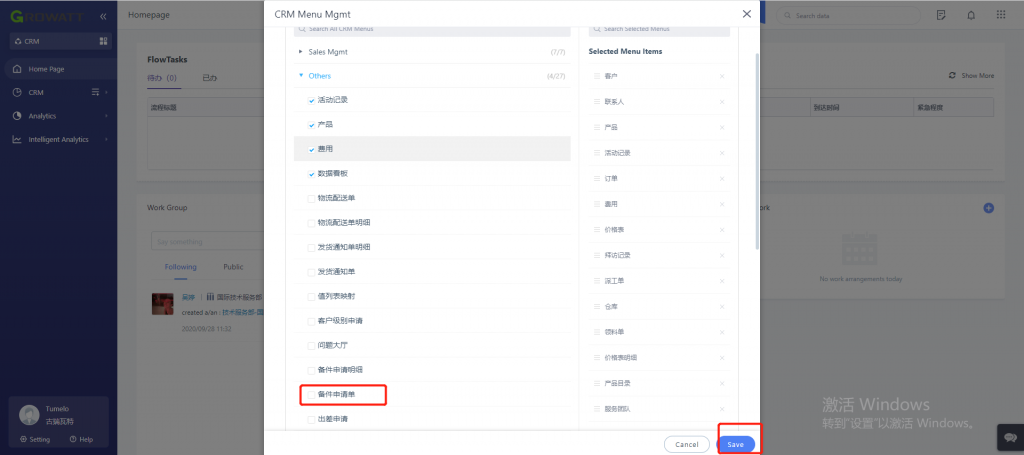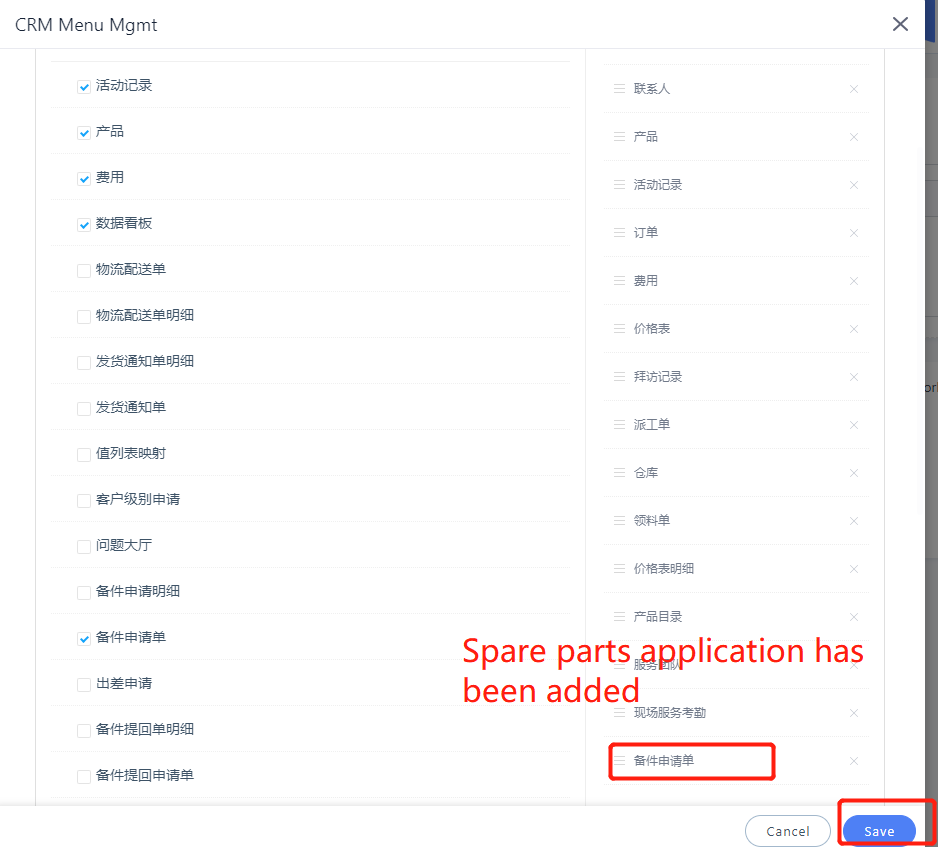 3) Find spare parts application option on dashboard and click it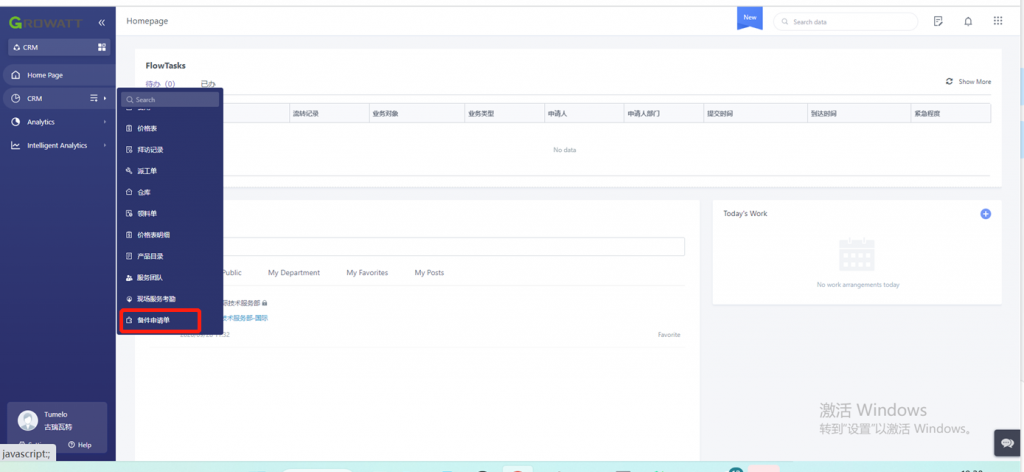 4) Click red rectange(spare parts application you are responsible), system will display all your applications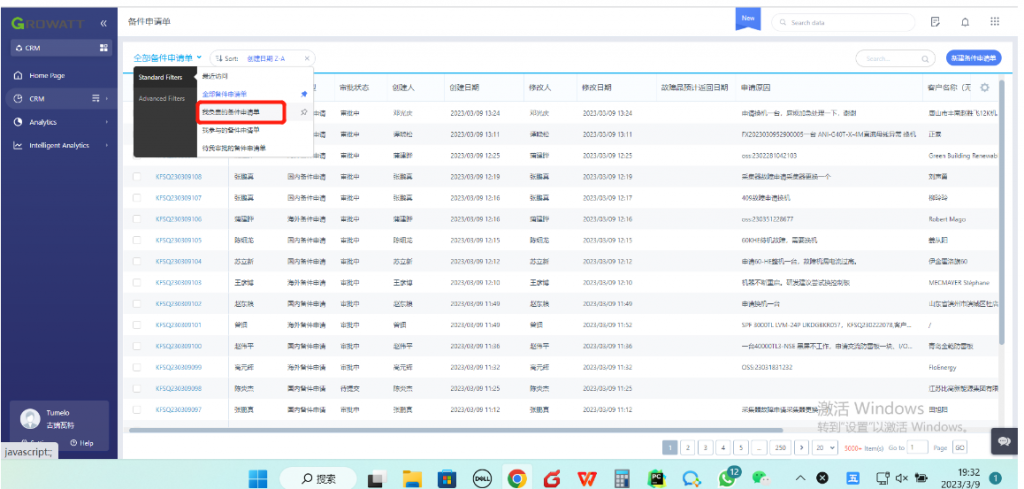 5) Click settings icon, you can set contents that you want to display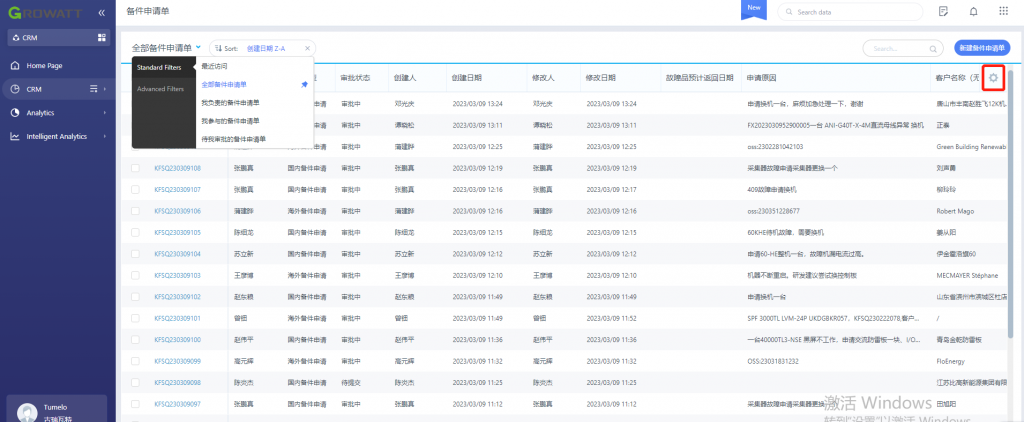 c click red rectangle ( Overseas spare part application ), you can create new application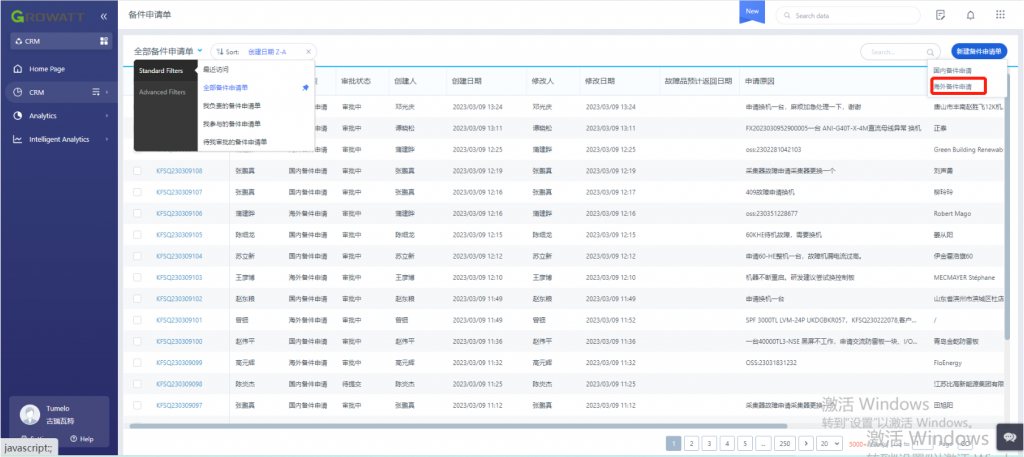 2. Application form example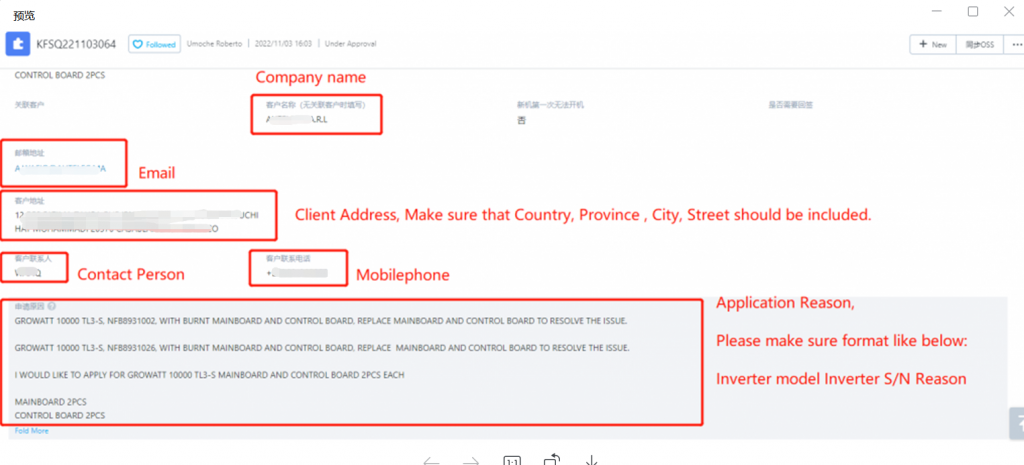 1) For "Application reason", please note that make sure format like below: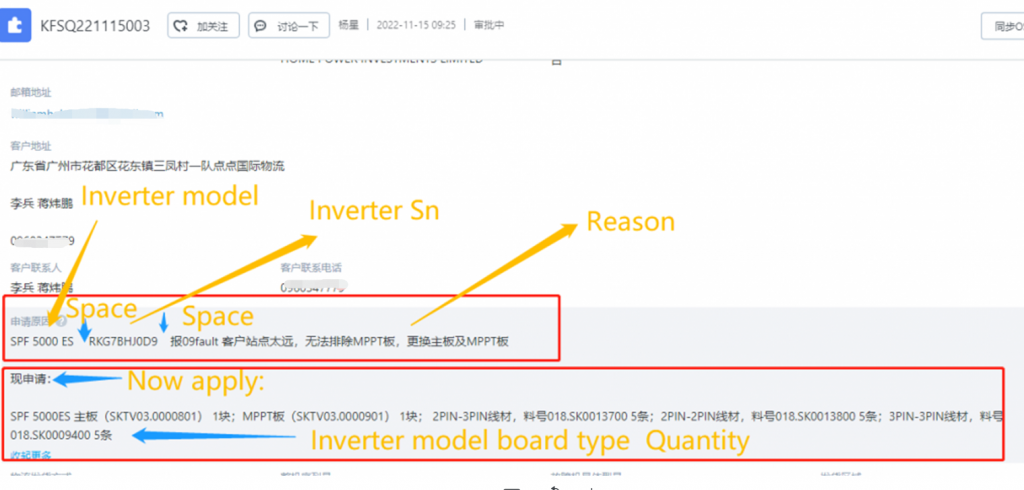 Malfunction Reason is necessary, you must fill it in , or spare parts dep. will reject your application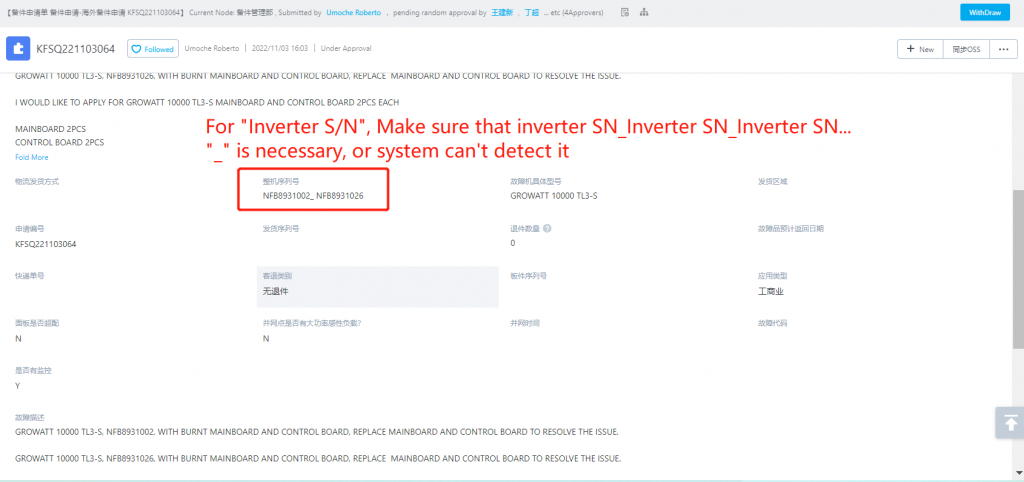 Please follow above strictly, At the end of each month, we need to submit monthly report from Xiaoshouyi, if you can fill in them based on the above format, I can use Python to extract these data into excel form, That will save us much time.
2)For "sale contract number", please make sure that it has been filled when you submit the application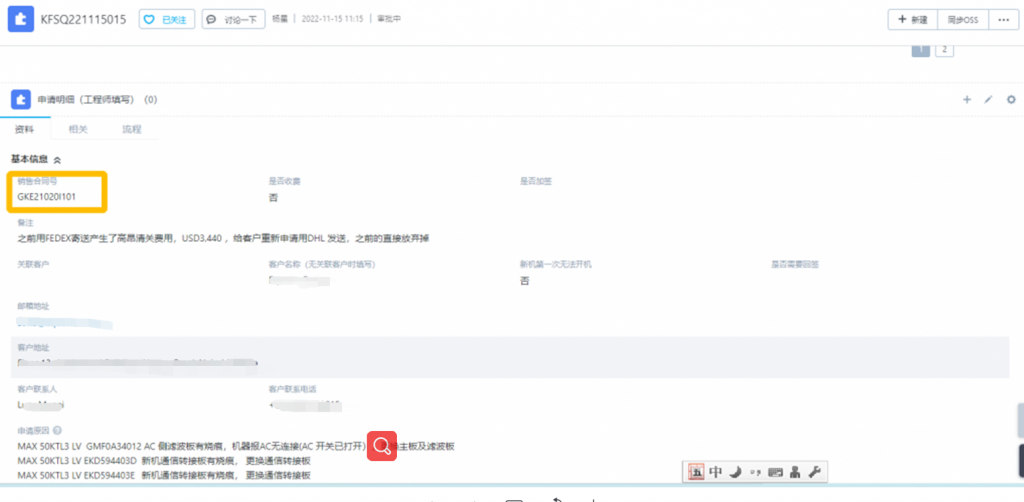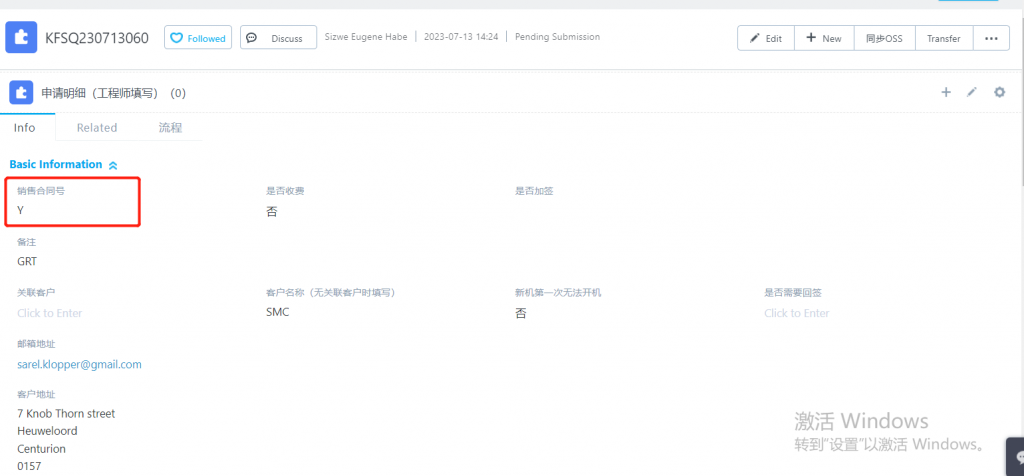 You can get sale contract number from Chinese server or overseas server

Only fill in one sale contract number in it, below is wrong example: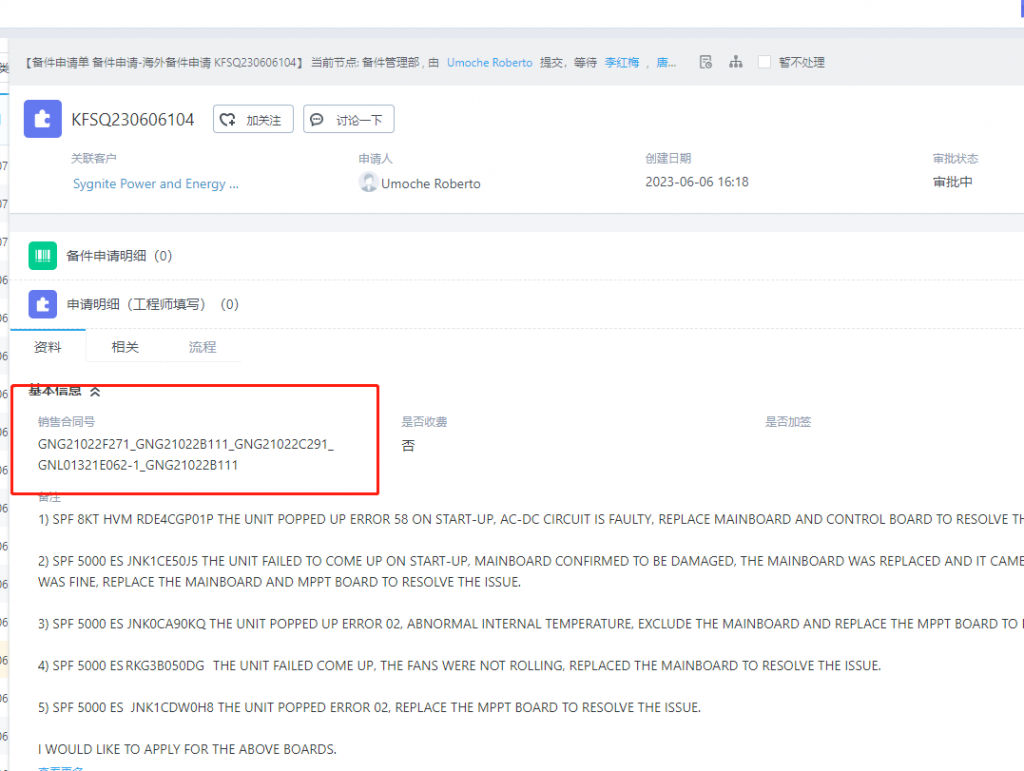 3. Application Requirement
a. Check if warranty has expired. Make sure that you have searched in overseas and domestical server. If necessary, you need to notify me about this. I will send Email to other dep. and explain the reason.
Overseas Sever below: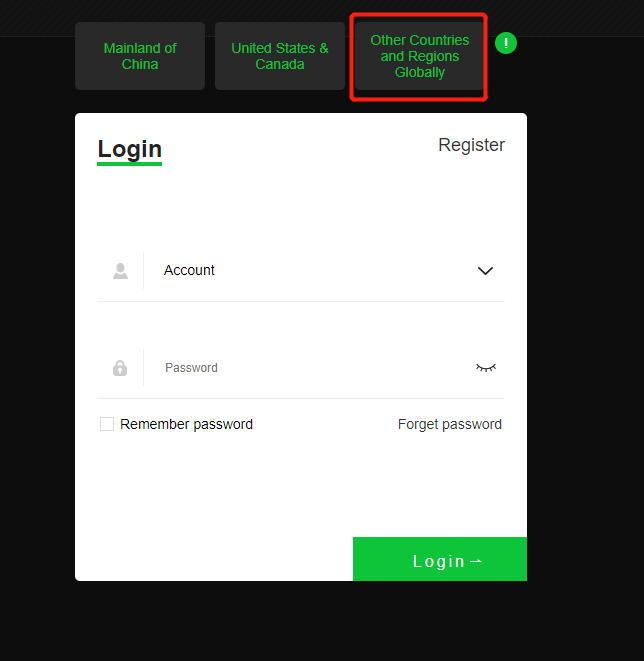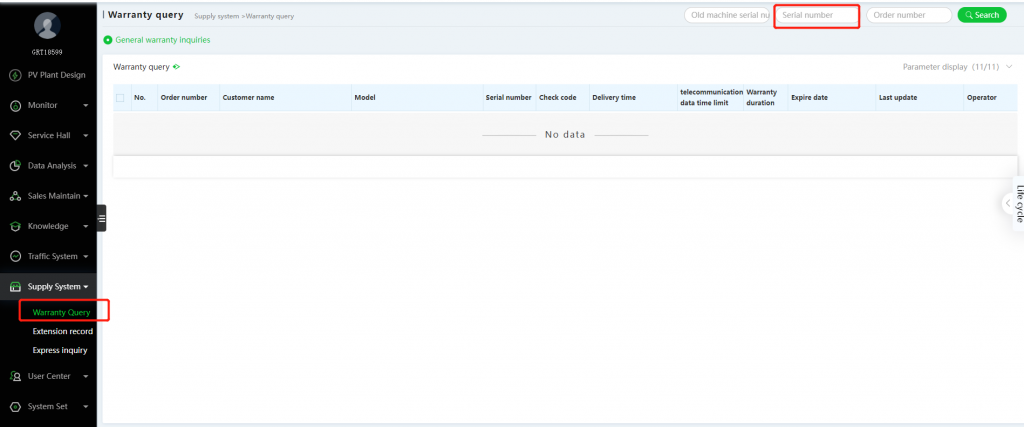 Domestical Sever below: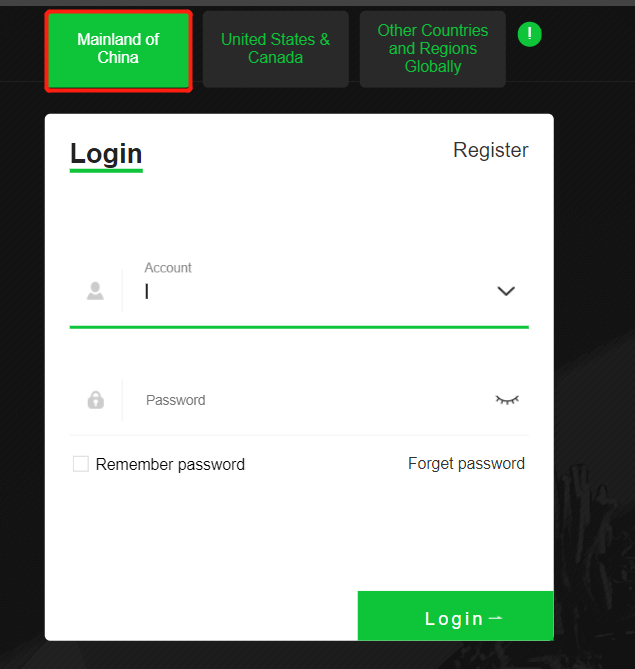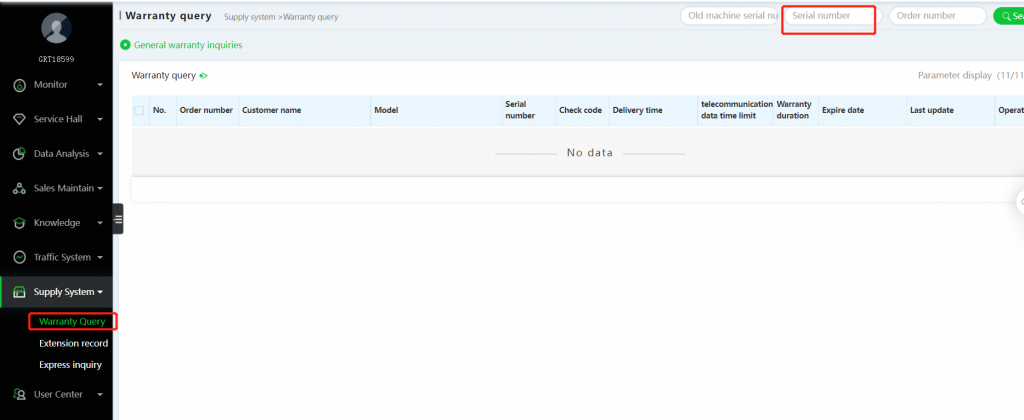 B. Check if Inverter S/N is from Overseas order. GCN*** order is from Domestical market. It only can be dealt by domestical engineer instead of you

If it is GCN order , you can forward the issue to the person below:
Ye Baolong
Mobile: +86 18665392940
C. Make sure that NO repetition about faulty inverter SNs
Director Wang has the above requriements ,if they are not obeyed, he will refuse your applications. Please highlight this.