Stock Level Manage System Learning
Attention, Please! Please make sure that you have filled in out of stock record for each spare part on the system so that our spare part dep. can view them and approve your spare part application. Or your extra spare part application will be rejected. Because we need to have the statistics for each faulty inverter, if you have used extra spare parts on the system, faulty inverter S/N should be left on out of stock recording. Or the statistics about malfucniton rate is not true, we can't master real info. about fauly ones. For those faulty ones, you still need to report to us , so that we can submit applications for them.
Stock Level Manage System is used to manage stock in your company. When you receive spare sparts from Growatt or you need to use spare parts for your clients, you can operate it on the system, it will keep the recording. So that we can know your stock quantity accurately. Based on the data, we can delivery spare parts to you beforehand in case urgent requirement.
Using Method:
1. Acess http://155.138.246.67/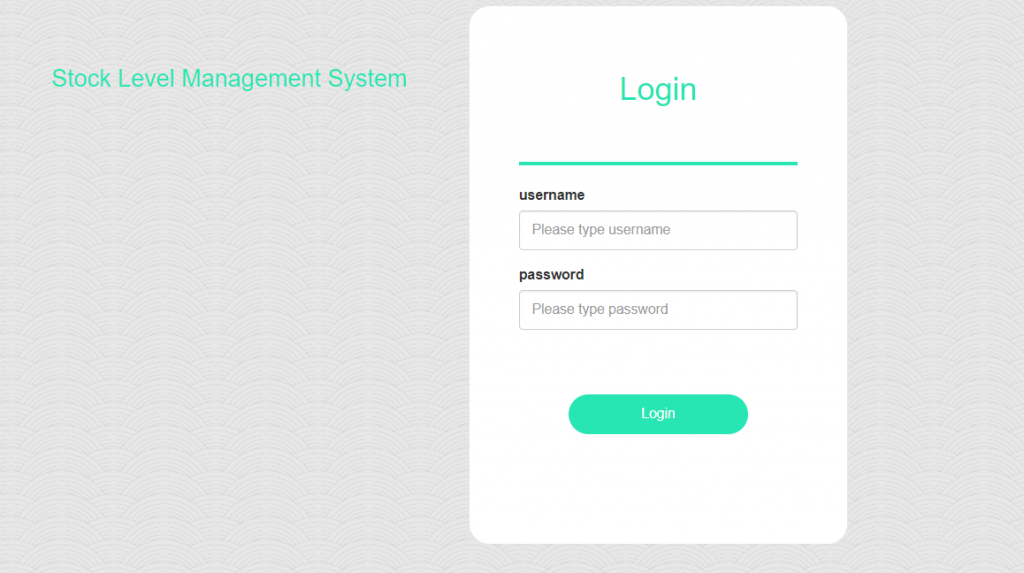 2. Click Stock Level Management Module

In Stock Level Management Module, it has 3 options:
1. Stock List:
It will display all stocks in your warehouse. You can choose Warehousing or out of stock, system will reduce or add the quantity of item in the system.

2. New Add product:
You can add products or spare parts here based on your warehouse stock, and fill in quantity etc.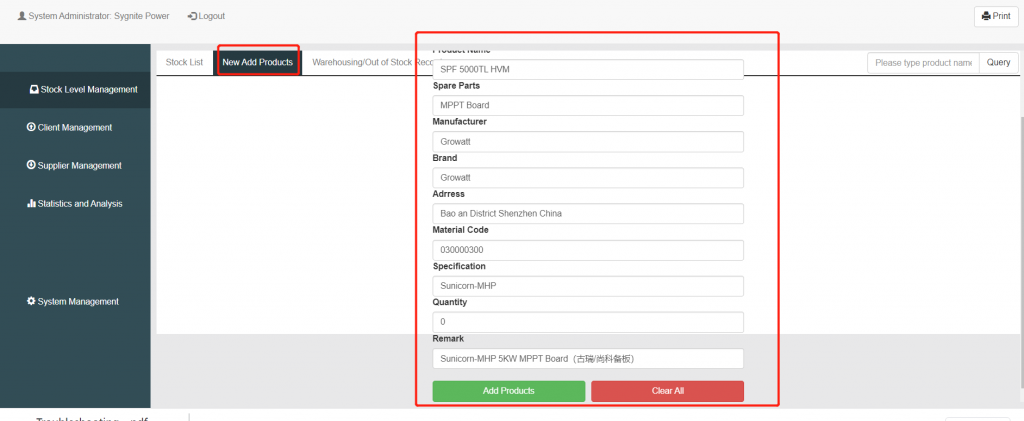 Warehousing / Out of stock Record
It records the info. that items warehousing or out of stock automatically

3. Click Client Management
Add new client, before you use Stock Level Management, you need to add clients at the same time. In order to protect client info. safety, please use client code instead.

4. Click Supplier Management
Add new supplier, before you use Stock Level Management, you need to add suppliers at the same time.