How to use can box to read hope battery info.
1. CANalyst-II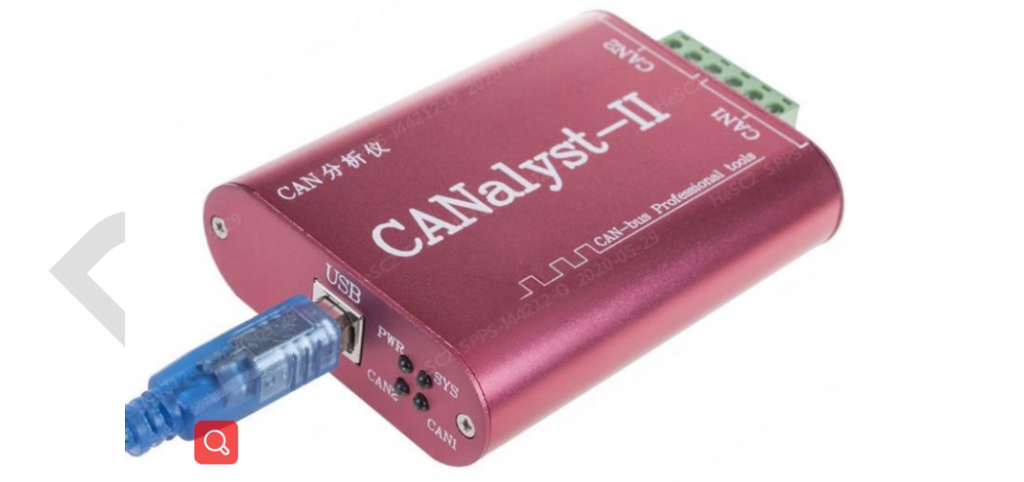 2. CANalyst-II installment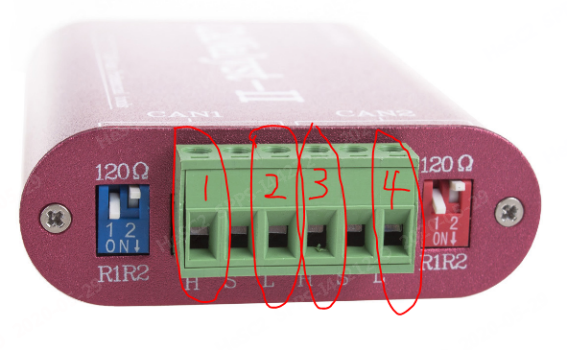 CANalyst-II diagram,"1"is CAN1-H,"2"is CAN1-L,"3"is CAN2-H,"4"is CAN2-L;
3. Hope Battery 3.3KWh
Cable can be plugged in Link-IN or Link-OUT,
Procedures:
a) Insert Crystal Plugs to Link-in and Link-Out Like below firstly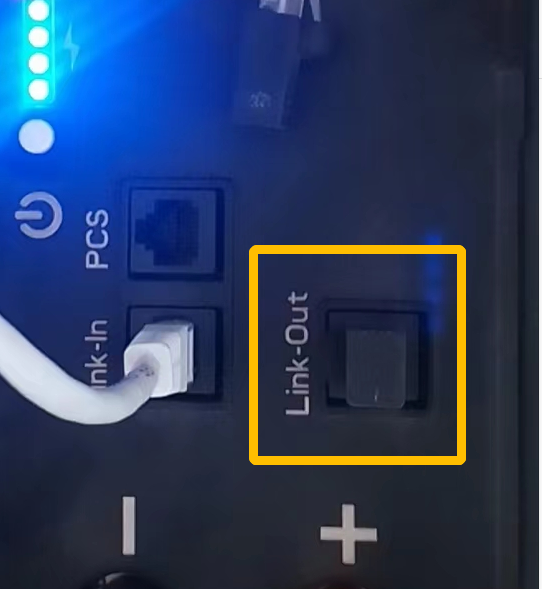 b) Unplug one of Crystal plugs
c) Connect upper software
PIN1-CAN2_H
PIN2-CAN2_L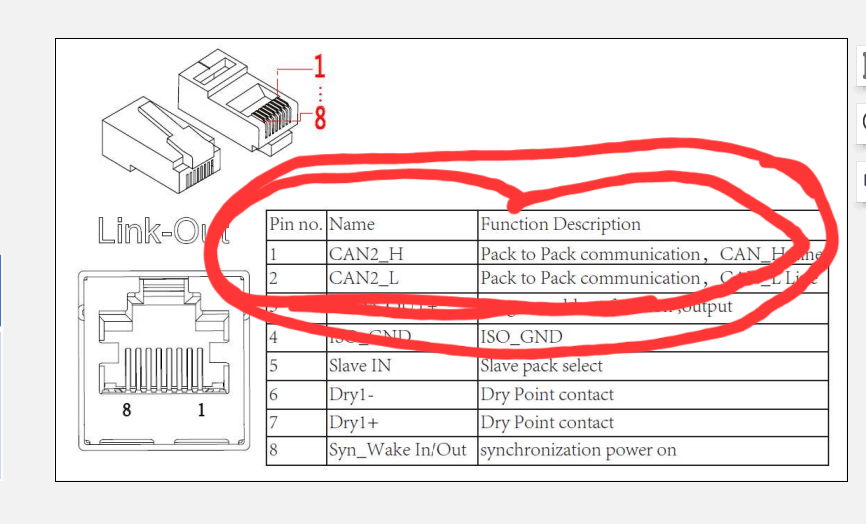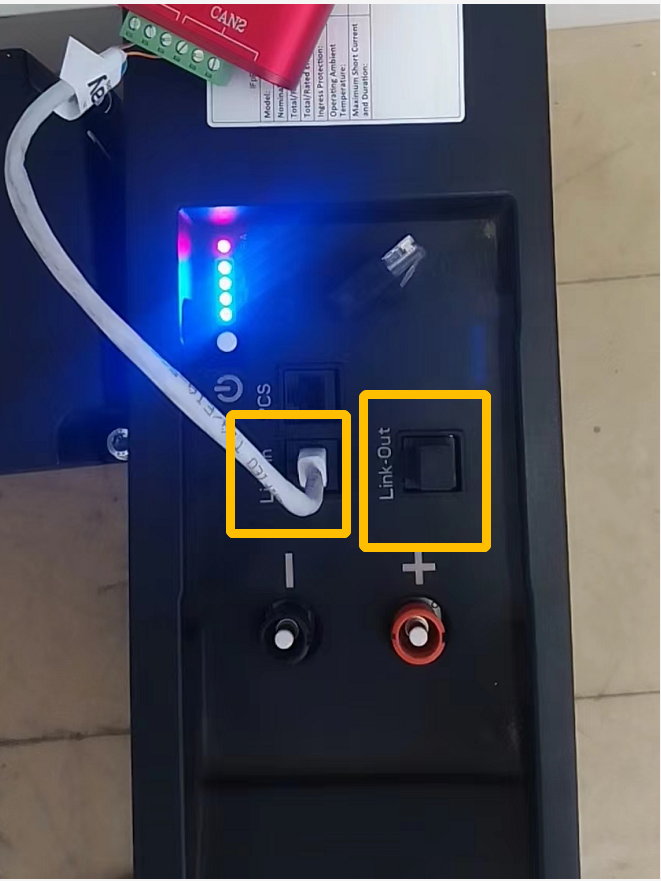 2. CANalyst-II Driving program Download
Install Driving Program Manual Introduction
3. bMS pC Software Download
ESS LV CAN Monitor R1.6.4 can be used normally. Other lower version may be something wrong
Before installing BMS PC software, make sure that

4. bMS pC Software Installation Guide
1) Before Installing BMS PC Software, make sure that the laptop you are using has not installed or use labview environement package before. if you have used or installed it, please follow the procedure below and remove them.
a. Open Control panel

Click it and type "Control", and open Control Panel.
b. Choose "Programs and Features"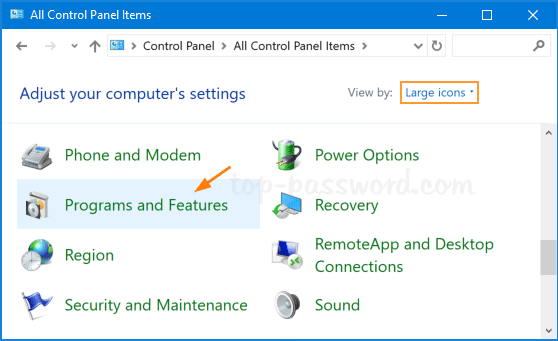 c. uninstall "National Instruments"、"IVI Foundation" and "JKI" program like below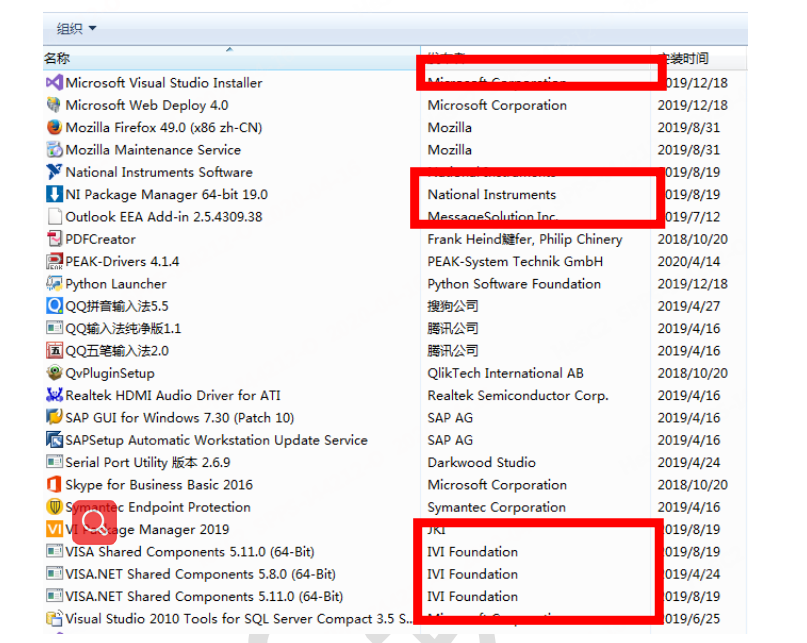 2) Install BMS PC Software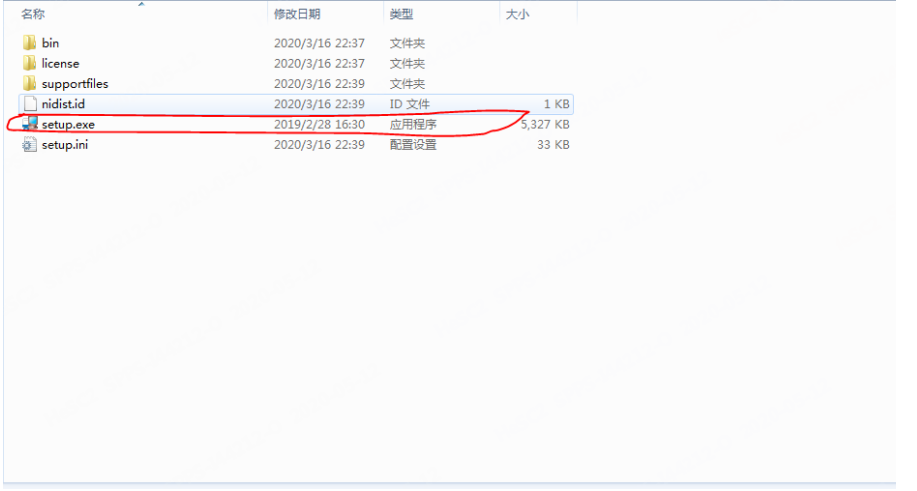 troubleshooting
Sometimes, after you install driving program, you find that this software still can't work normally,( you can't click "Connect" successfully), you can try the method below
Download Link
After installing it, then install above driving program again, it can be connected. If still can't work normally, you can change port.