How to disassemble mID 36-40KTL3-X series inverter
Procedures:
1. M3 board installation
a. Screw 4 pcs M4 screws and Parallel wire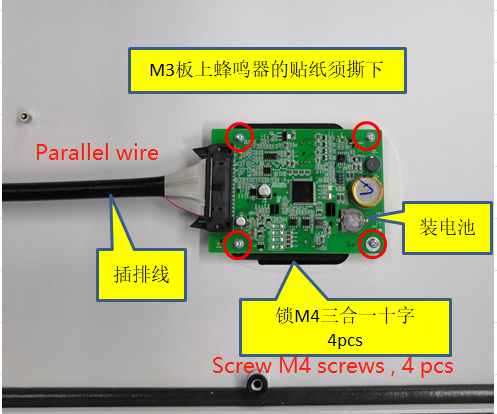 B. The M3 leaf spring needs to be installed in the panel hole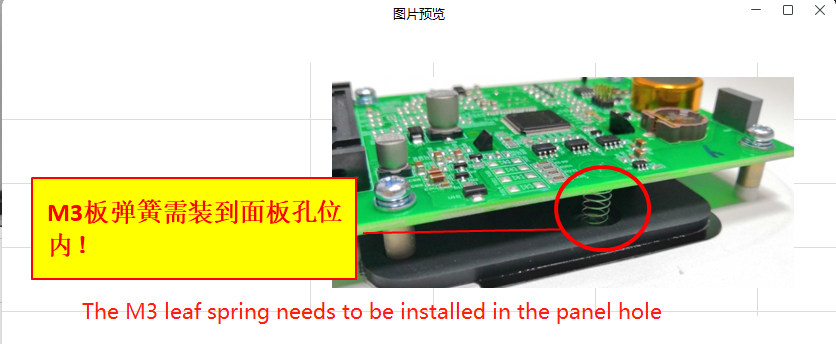 2. Main board installation
Check whether there are some objects on the insulating sheet and radiator, install the main board on the main frame, and lock the transistor pressure plate and main board.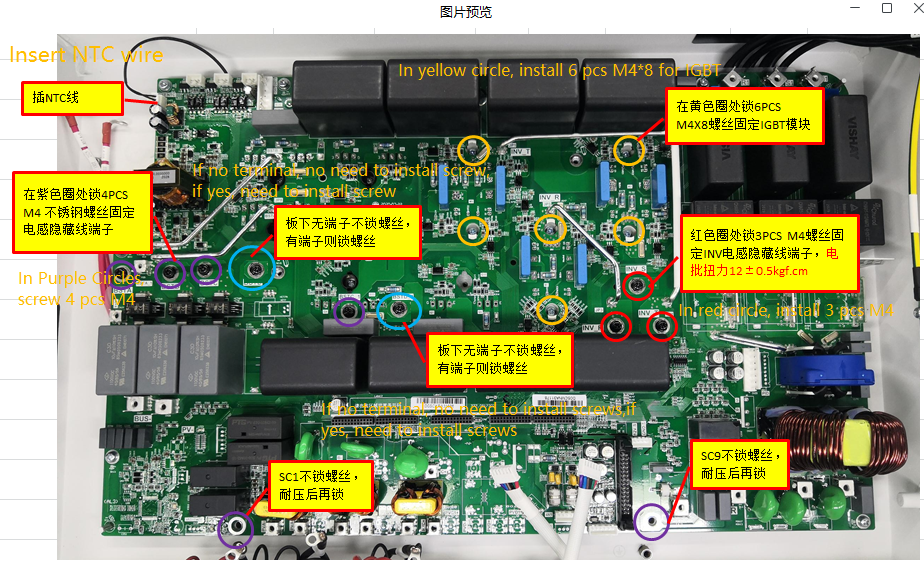 Please note that make sure screws for IGBT are installed firstly.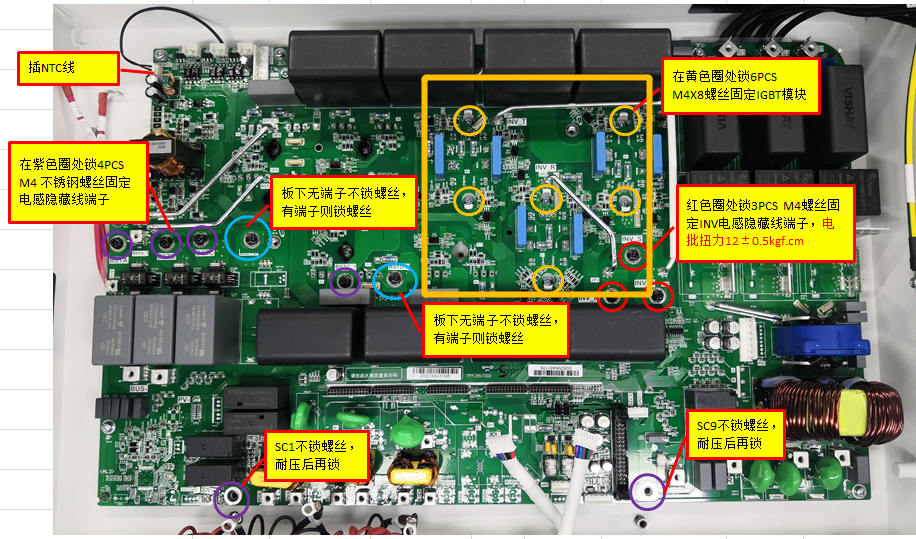 3. Install PV connection wire

4. Install BST connection wire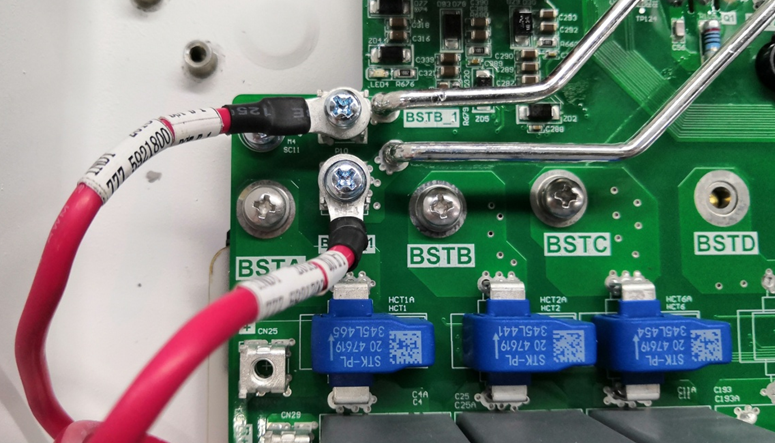 5. Install INV connection wire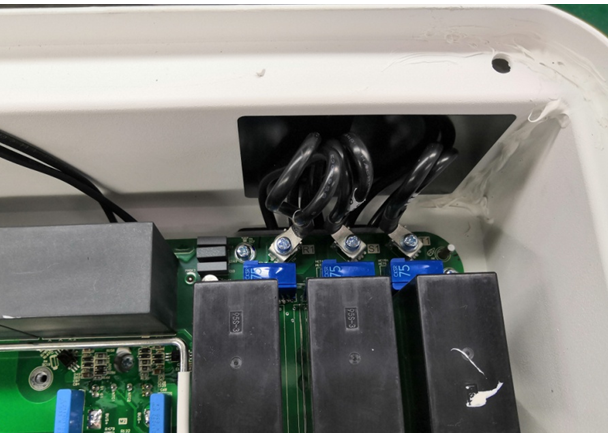 6. Install connection wire from right side of switch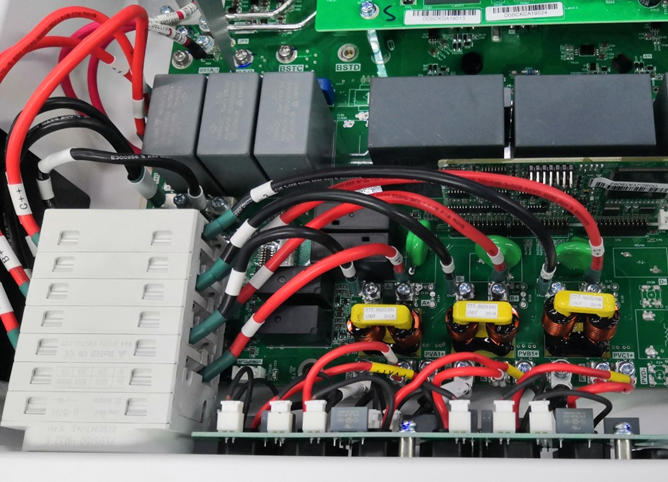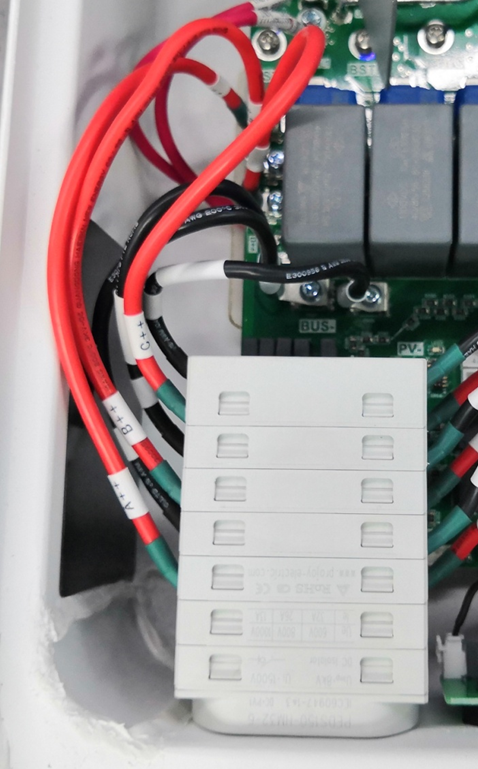 7. Install Control board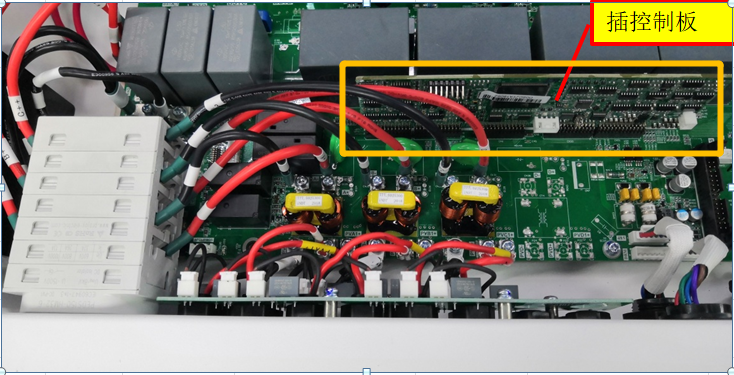 8. Install AC Connection wire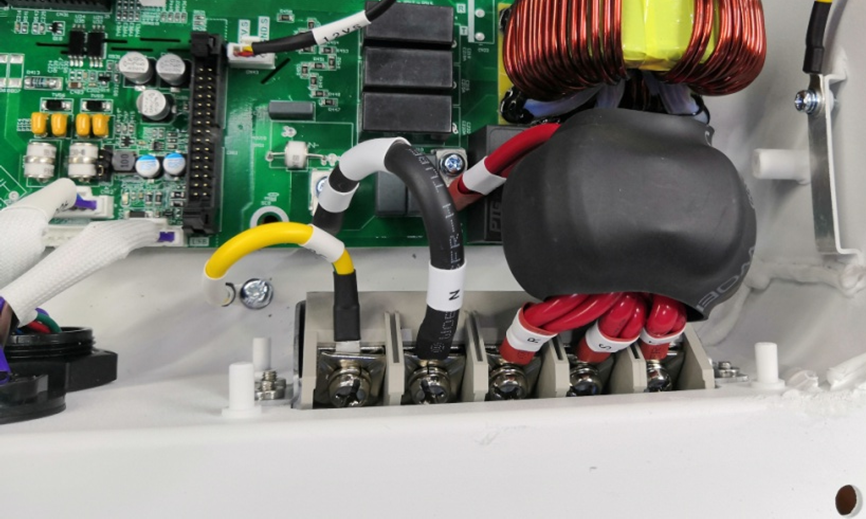 9. Install SPS board

a.Install 2 plastic props and 2 iron props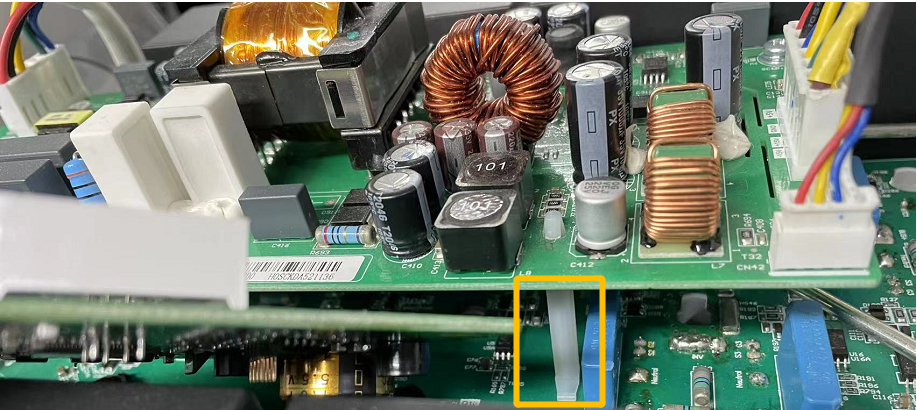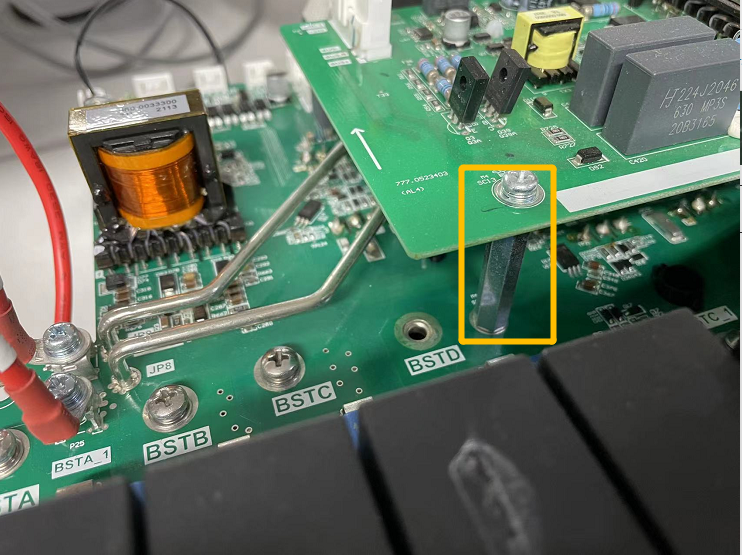 b.Plug connection wire from SPS board to mainboard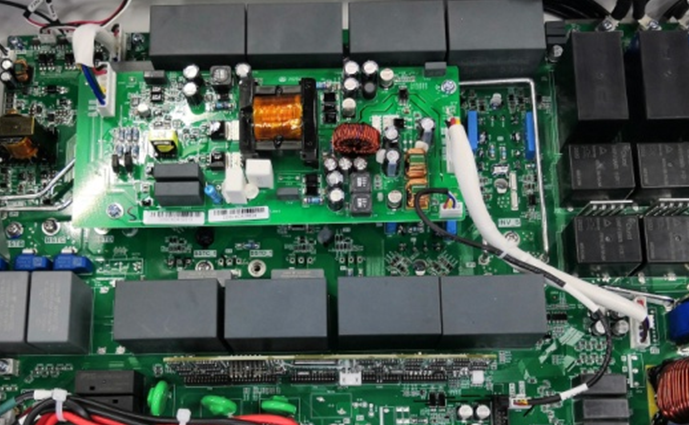 c.Lock interior fans with 3 pcs screws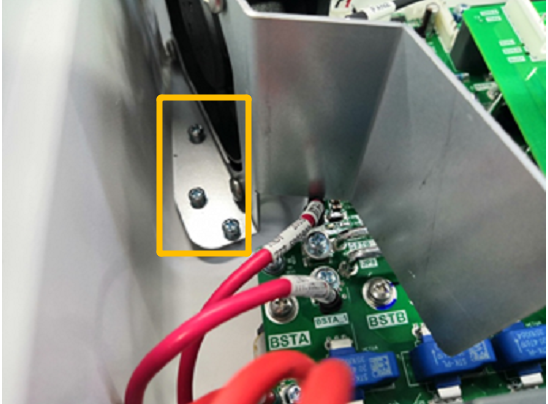 d.Plug SPS connection wire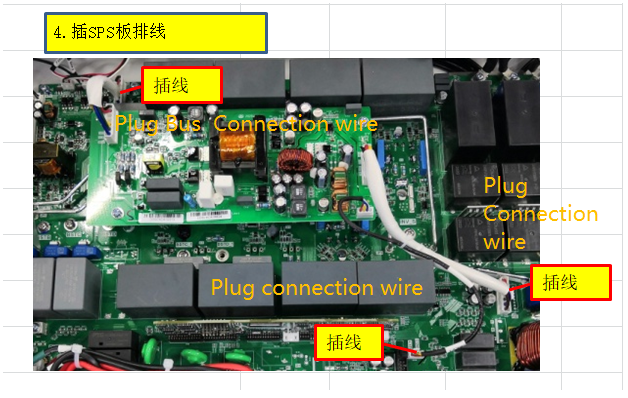 e.Plug Com connection and USB wire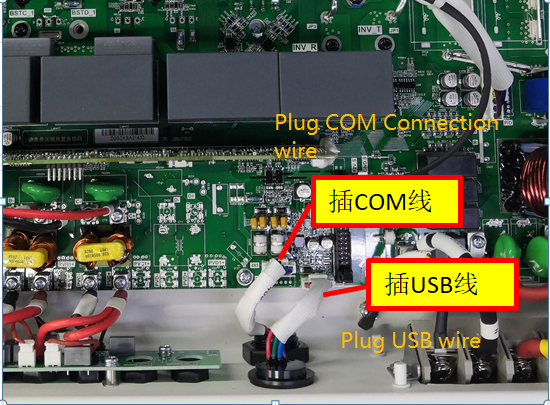 f.Install external fans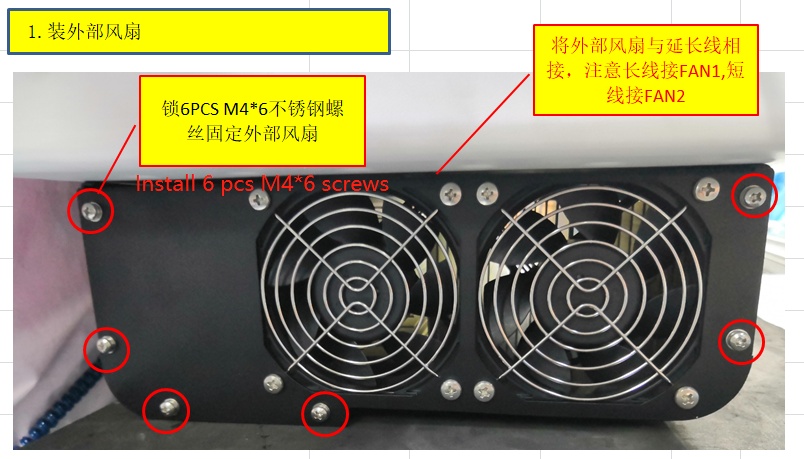 g.Install external fans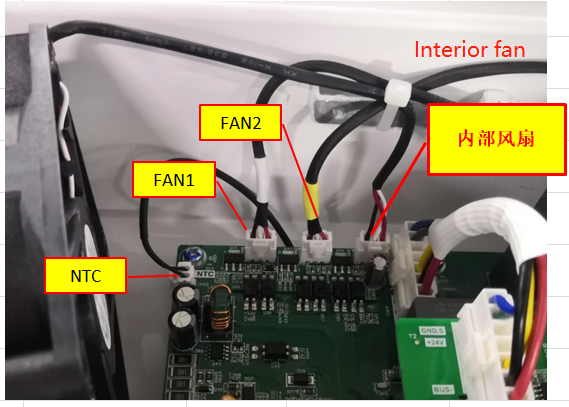 h.After pressing the AC magnetic ring down, fix the magnetic ring input and output wires with a cable tie, and separate it from the main board inductance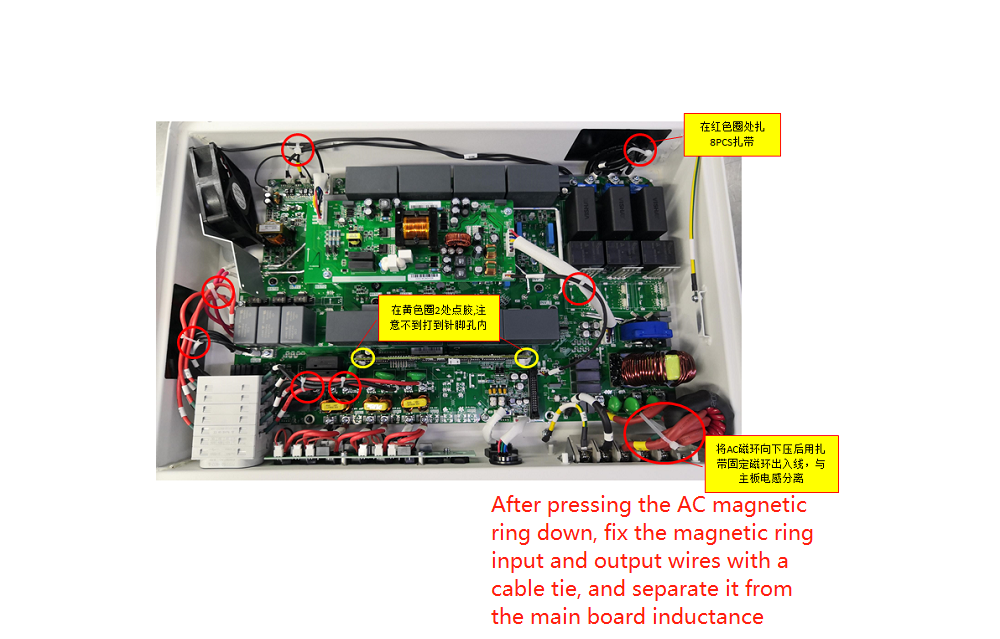 i.Install wind paper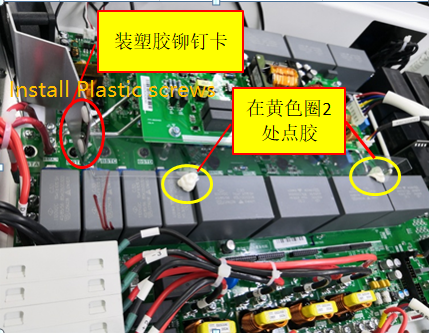 10. Lock upper cover
a.Install Screw SC1 And sC9 that are connected to earth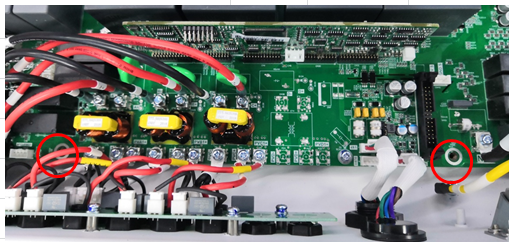 b.Install earth wire on upper cover