History data meaning on SPH 4-10K Inverter
Definition:
The direction from the power grid to storage inverter is downstream. the direction from storage inverter to Grid is countercurrent
Example
Head Data

Serial number
Inverter S/N
Address 3
Inverter Adress , it is com address
Datalogger S/N
Datalogger S/N
nominal_power(W)
It is decided by model number power segment
fw_version
3 phase inverter uses YA1.0 commonly
Model Number
A1B1D0T3PFU8MASD, It has defined safety type , basic funciton like GFCI, ISO etc.
Status
Including, normal, bypass, checking, fault
url
test server: test.growatt.com
35 server: 20.6.1.140
Chinese server: server-cn.growatt.com
Global server: server.growatt.com
inner_version
YBAA030308
letters represent different models, number represent different chips
03INV/03BDC/08M3
Standard SPA: YHAAxxxxxx
Standard SPH: YAAAxxxxxx
SPA-UP: YBABxxxxxx
SPH-UP: YBAAxxxxxx
BDTVersion
Battery Main control chip firmware version
BCUVersion
Battery monitoring Firmware version
Main Data Meaning
status
Bat Online
PV Battery Online
Battery Offline
PV Battery Offline
Checking
Bypass
Standby
Fault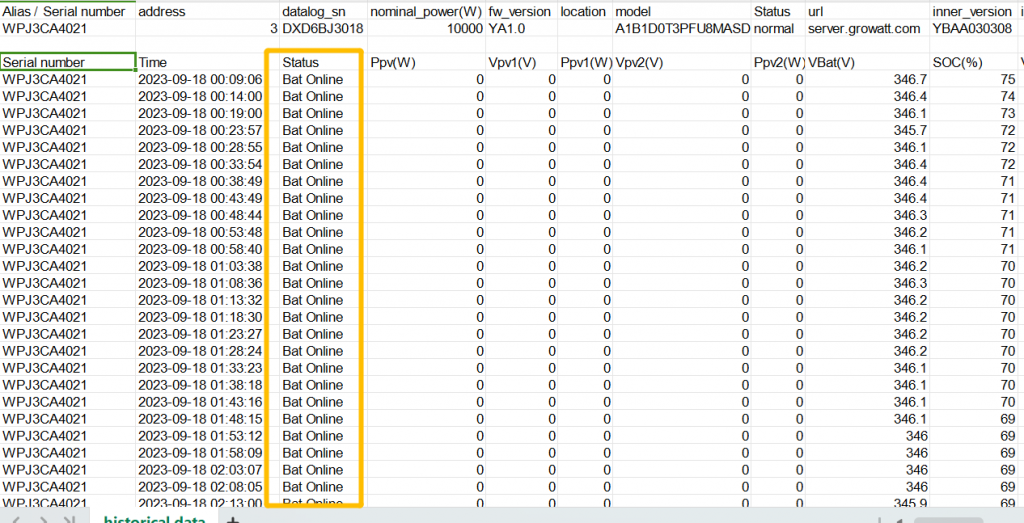 P(pv(w))
Total PV power

vpv1(v)
MPPT1 Voltage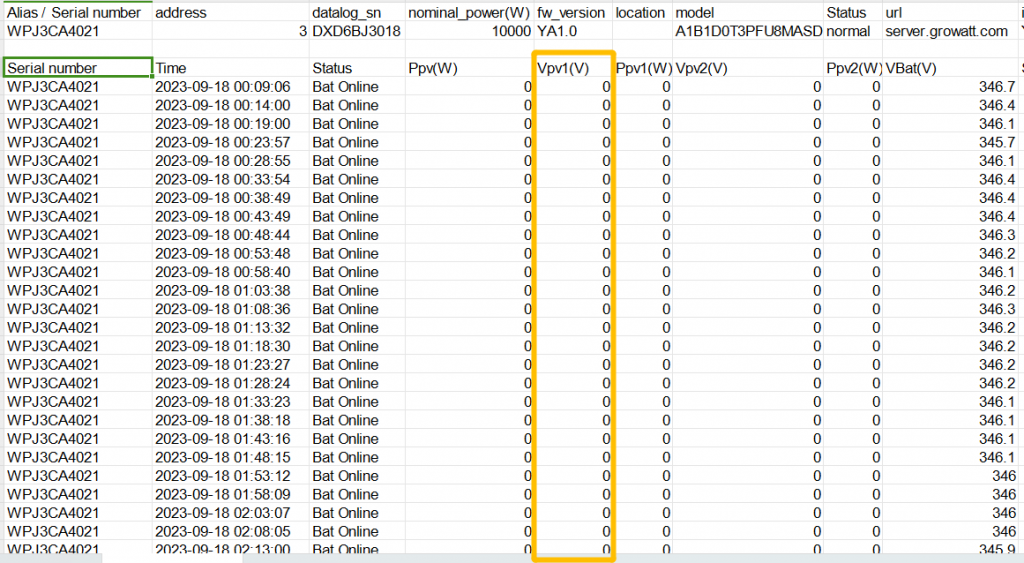 Ppv1(W)
MPPT1 Power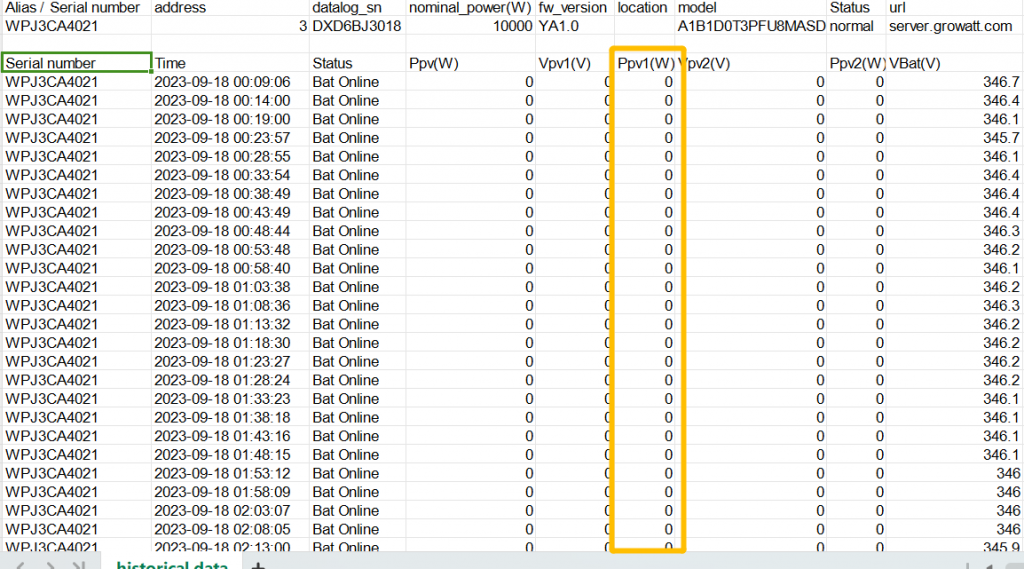 Vpv2(V), Pv2(W)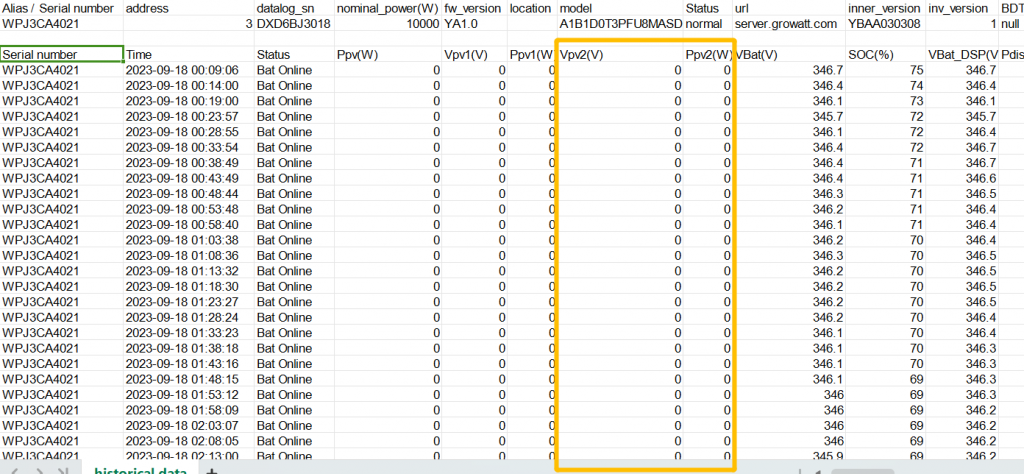 VBat(V)
BMS uploads Battery voltage
SOC(%)
BMS uploads Battery SOC
VBat_DSP(V)
Inverter Sampling Battery voltage
Pdischarge1(w)
Battery discharging Power
Pcharge1(W)

Pac(W)
Exporting power on INV side.
INV 侧逆流功率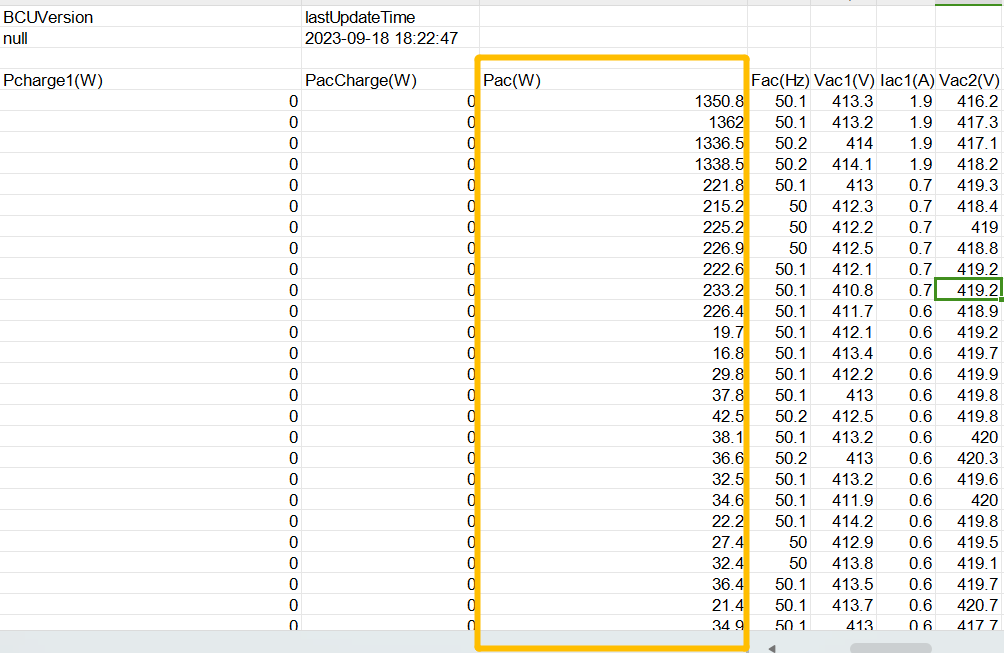 Fac(HZ)
Grid Frequency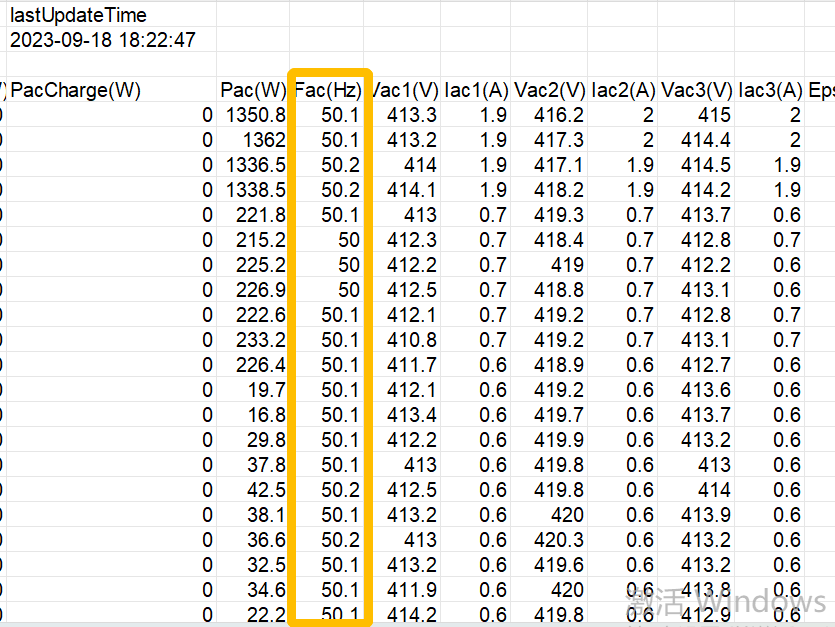 Vac1(V),Vac2(V), Vac3(V)
3 Phase Voltage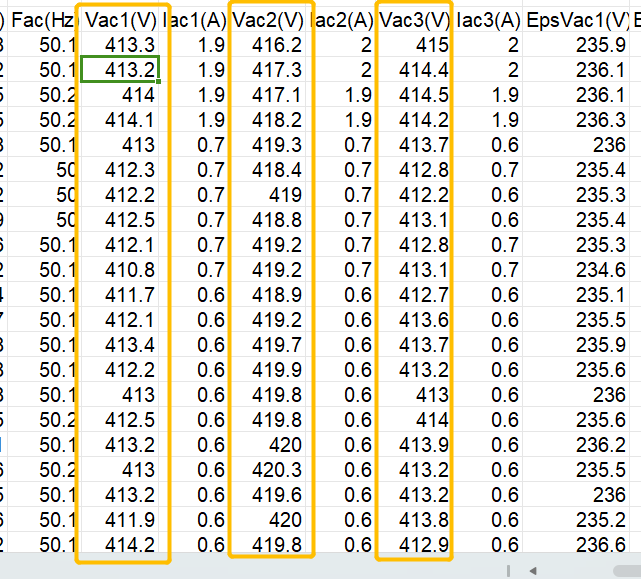 Iac1(A),Iac2(a), Iac3(A)
Single phase current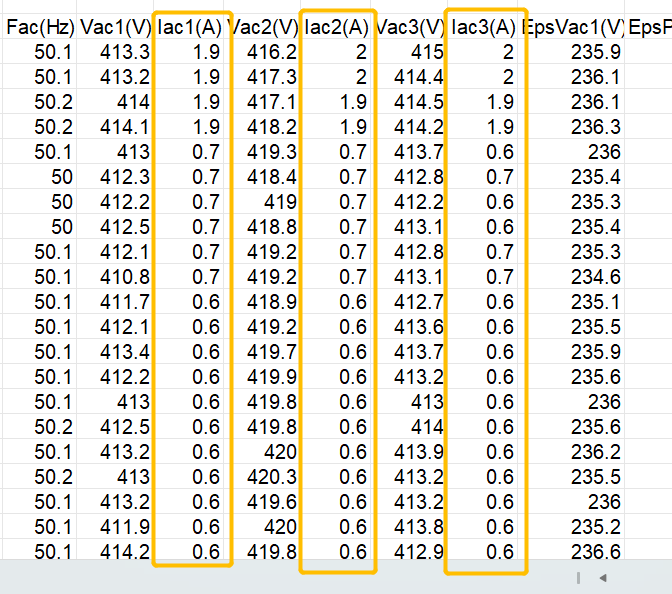 EPS Vac1(V),EPS Vac2(V),EPS Vac3(V)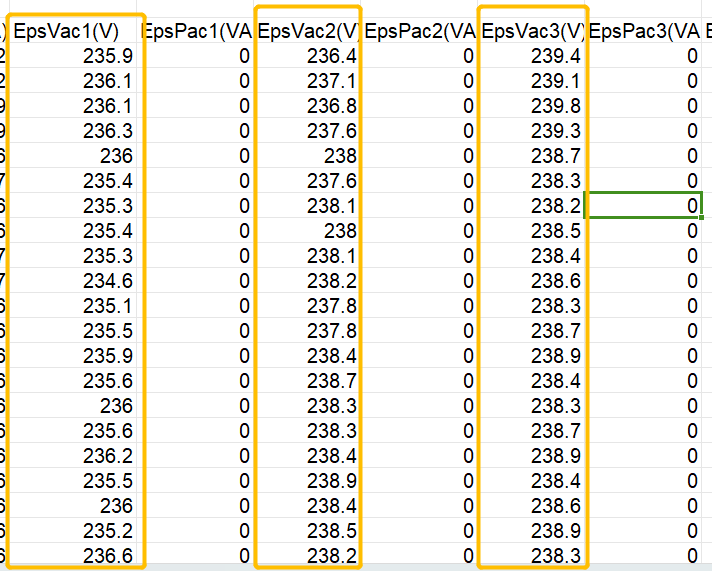 EPS pac1(VA),EPS Vac2(VA),EPS Vac3(VA)
R, S, T Phase apparent Power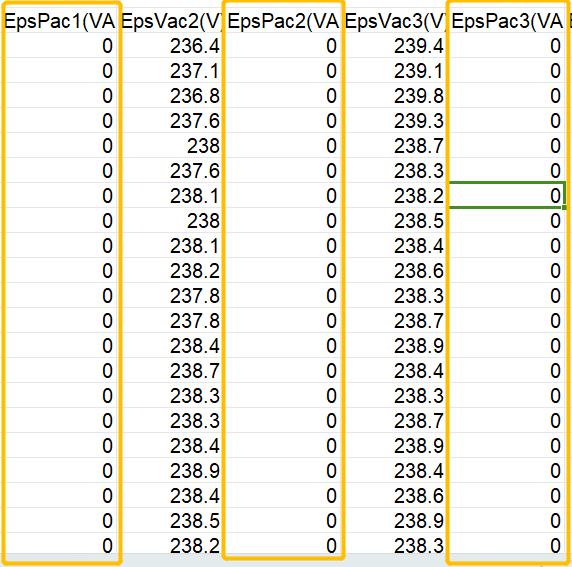 PacToUser(W)
The value is uploaded by smart meter
Importing power from grid on smart meter.

PacToGrid(W)
The value is uploaded by smart meter
Exporting power to grid on smart meter
PlocalLoad(W)
Formula: Ppv+Pbat+Pmeter1+Pmeter2
There will be data after the second meter is connected. Generally, only one meter is connected. The second meter is used in scenarios where other inverters are connected externally.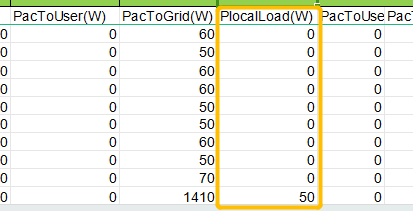 EPS.Loadpercent( % )
what percentage does EPS load account for rated EPS power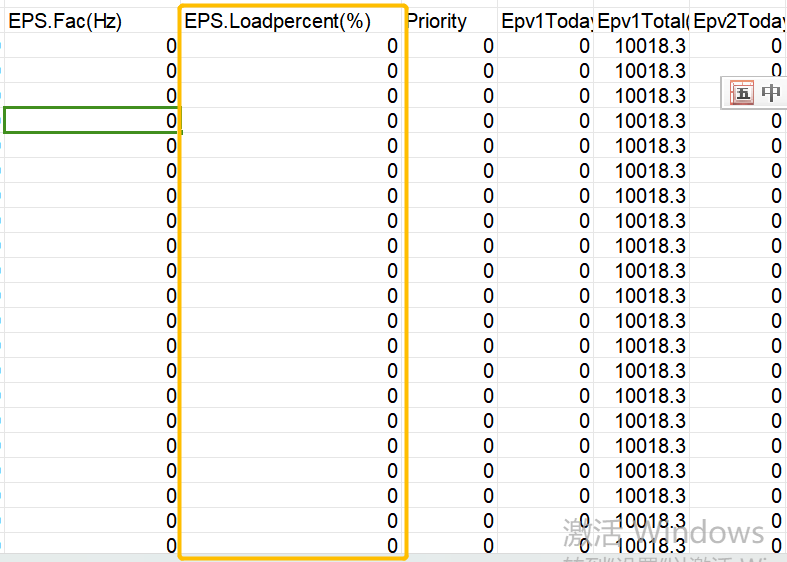 Priority
0: Load Priority
1: Battery First
2: Grid First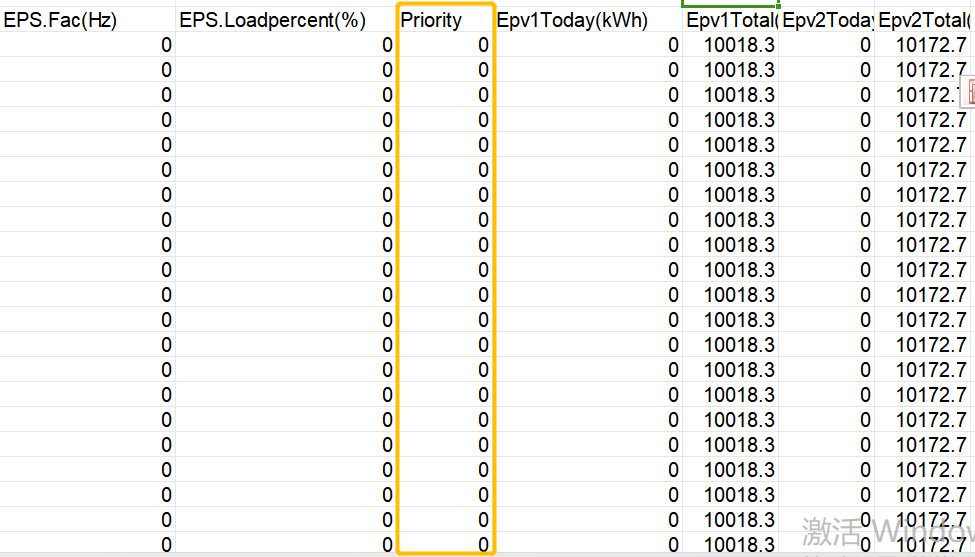 epv1Today(kwh), Epv1Total(kWh), Epv2Today(KWh), Epv2Total(kwh)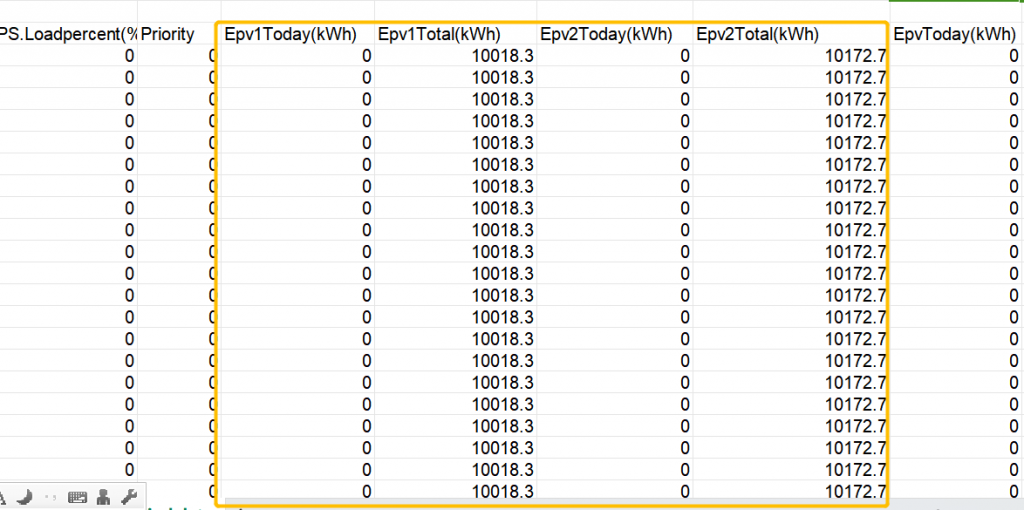 edischarge1Today(kwh), Edischarge1Total(kWh)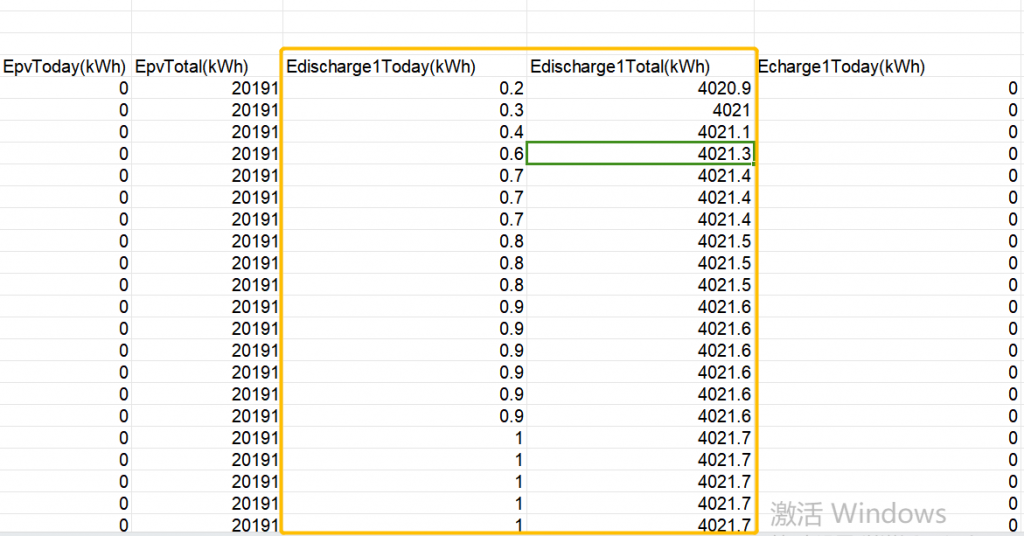 echarge1Today(kwh), Echarge1Total(kWh)
Charging Energy today
Charging Energy in total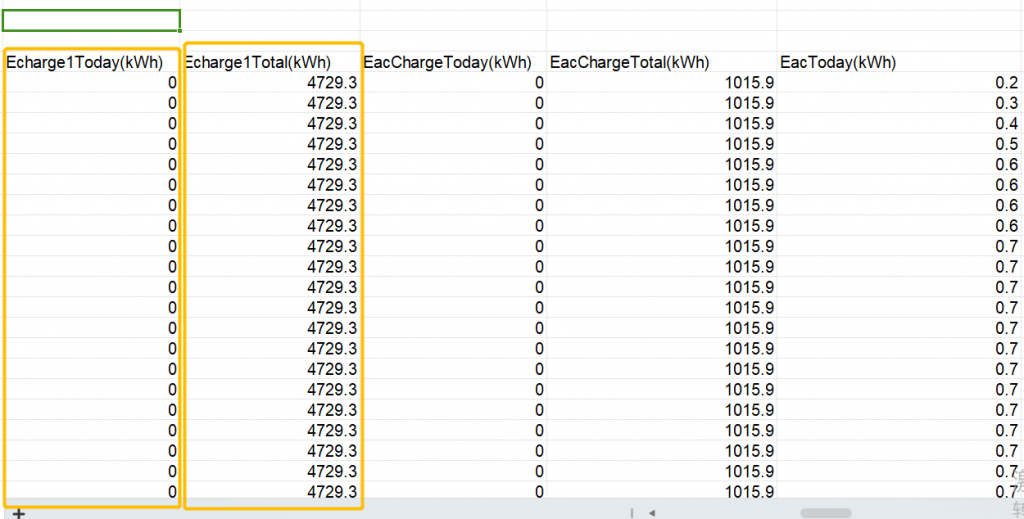 eacchargeToday(kwh), EacchargeTotal(kWh)
Today's AC charging energy
Total AC chrging Energy
INV side Downstream Energy( Direction from Grid to Storage inverter )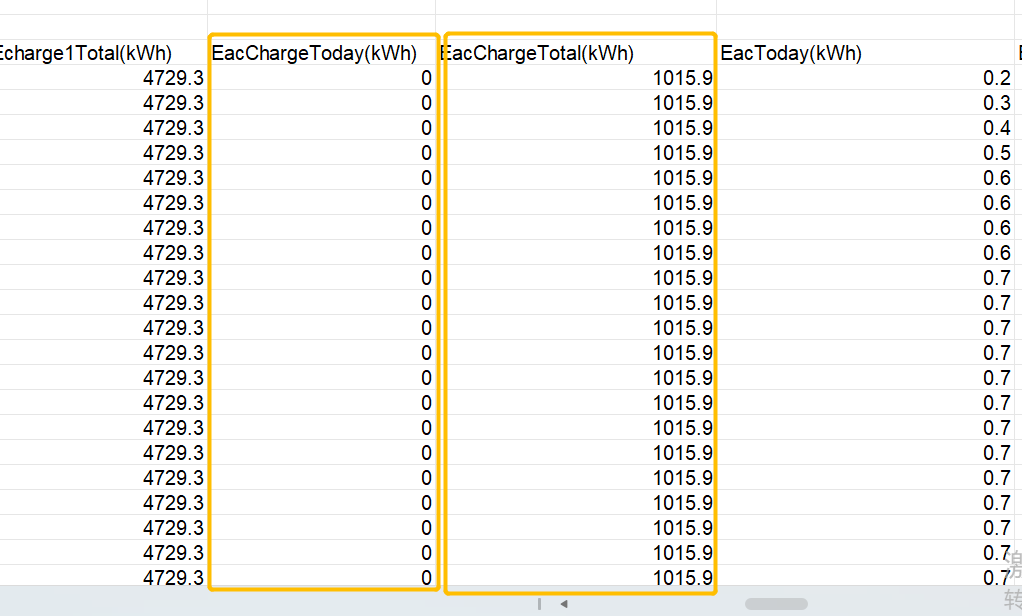 eacchargeToday(kwh), EacchargeTotal(kWh)
INV Side Exporting Power
Today's Exporting power
Total Exporting Power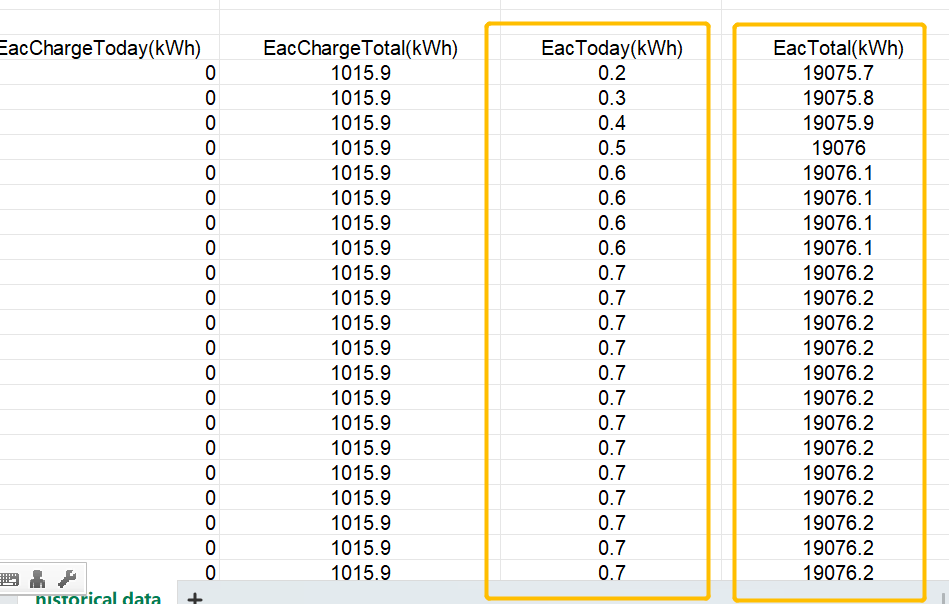 etoUserToday(kWh)
from grid to storage inverter , imporitng power from grid.
etoUserTotal(kWh)
total importing power from grid
etoGridToday(kWh)
from inverter to grid , exporting power to grid today
etoGridTotal(kWh)
from inverter to grid , exporting power to grid in total
elocalLoadToday(kWh)
Local load daily consumption, it is based on load power integral
elocalLoadTotal(kWh)
Local load accumulated energy., it is based on load power integral

SysFaultWord
You can search fault meaning from the excel form below: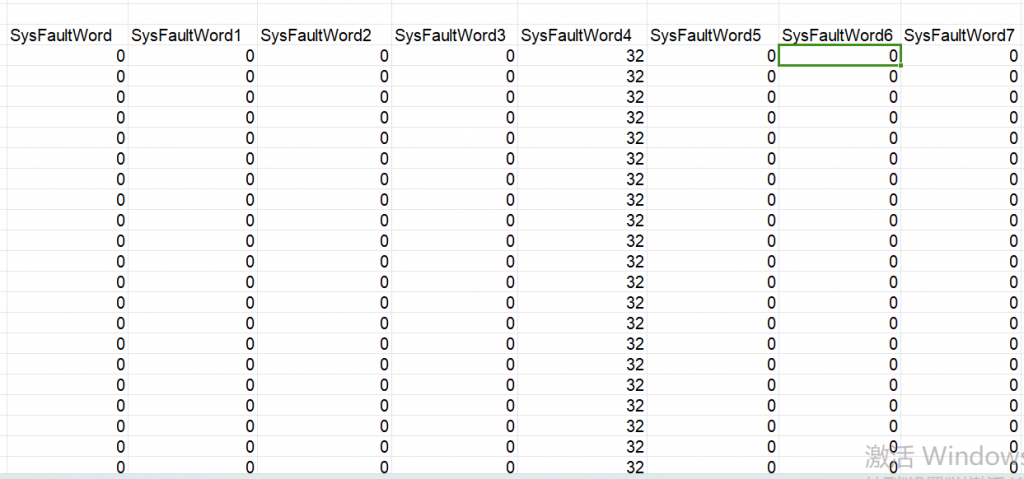 Vbus_Inv( INV side Sampling Voltage)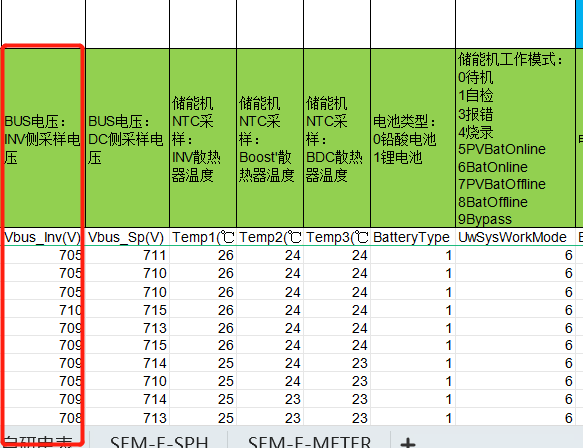 Vbus_Sp( DC side Sampling Voltage)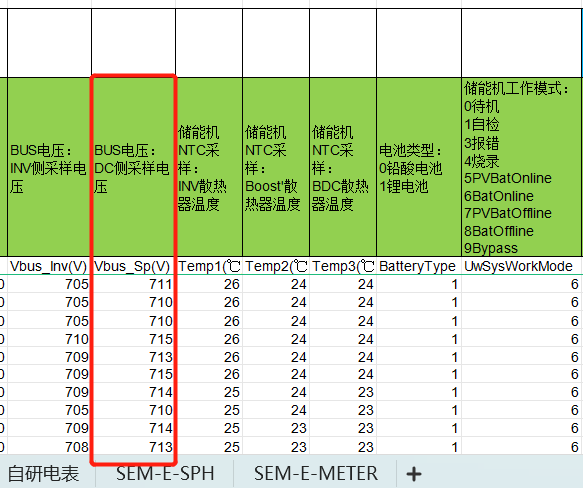 Temp1 ℃( INV side radiator Temperature)